HPG reports Turkish air raids on Medya Defense Zones
The occupant Turkish state continues its genocidal attacks in various parts of Kurdistan as part of its all-out war against the Kurdish people.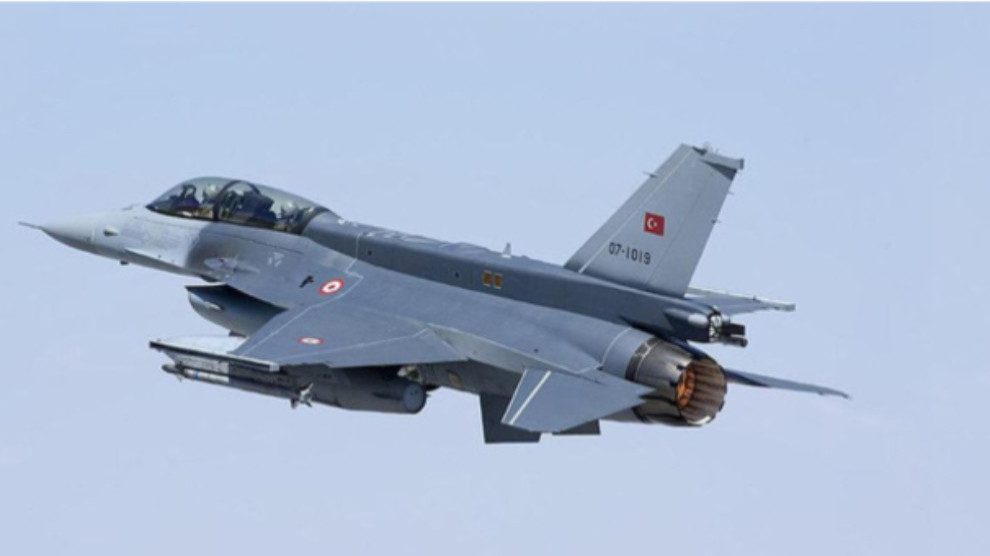 The Press Office of People's Defense Forces (HPG-BIM) reported that Turkish fighter jets struck the guerrilla-held Medya Defense Zones in southern Kurdistan, northern Iraq.
The statement by HPG-BIM announced the details of air strikes as follows:
"At 20:30 on January 14, Turkish jets bombed the Chemco area and the vicinity of the Segire village in Duhok's Amadiya district in Zap region.
At 12:20 on January 16, warplanes bombarded the Sinine area in Xakurke region, and the area of Geliye Pisaxa in Heftanin region."
HPG added that the air raids did not result in casualties in guerrilla ranks.
Only two days ago, on January 15, Turkish fighter jets bombed the village of Digure in Shengal's Sinune town in southern Kurdistan. The attack killed YBŞ (Shengal Resistance Units) Commander Zerdeşt Şengali and his three comrades; Hemîd Şengalî, Şervan Cîlo and Êzdîn Şengalî.
The Turkish state has repeatedly targeted the Shengal town after the ISIS massacre perpetrated in the Yazidi homeland in August 2014.
Yazidi parties and associations in Kurdistan and abroad called for international states and concerned authorities to stop Turkey's genocidal attacks for which Iraqi airspace is used.