HPG: Six Turkish soldiers killed in Şemdinli and Bazid
Guerrillas continue inflicting blows on the Turkish army in Kurdistan territory.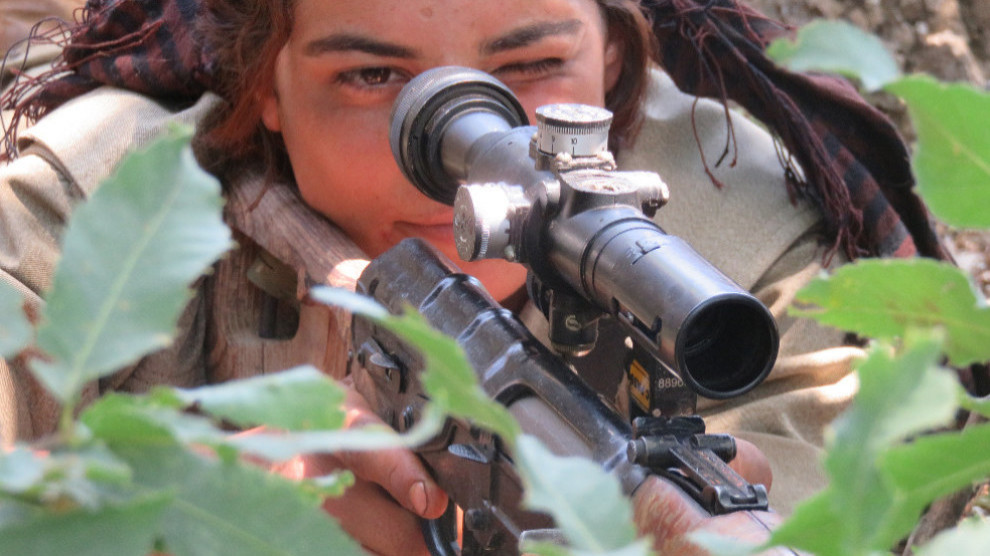 The Press Office of People's Defense Forces (HPG) announced the results of the latest operations carried out by guerrillas against the occupant Turkish army in Northern Kurdistan.
HAKKARİ
According to the statement of HPG Press Office, guerrillas hit a position of the Turkish army on Hill Sivri by the Bezelê outpost in Hakkari's Şemdinli (Şemzinan) district at 14:10 on April 21.
Effective strikes left three soldiers dead and a heavy weapon of the Turkish forces here destroyed.
AĞRI
As part of the 'Revolutionary Victory Campaign' ongoing in Serhat region of Northern Kurdistan, guerrillas targeted the soldiers stationed on the hill maintaining the security of the Ayzek outpost in Bazid (Doğubeyazıt) district of Ağrı at 14:10 on April 20. Three soldiers were killed and one other wounded during the action, after which the Turkish army shelled the area at random and removed the casualties from the scene in the evening. The involved guerrilla unit returned to their base unharmed.
ŞIRNAK
HPG reported that the Turkish army launched an operation on April 14 in the Besta region in Şırnak countryside. The operation was withdrawn without success on the same day.
On April 14, the Turkish military started another operation in the area of Mount Cudi, and shelled the Gundik Remo area with fighter jets on April 15. Two guerrilla fighters have been martyred in the operation ongoing in the area.
MEDYA DEFENSE ZONES
On the other hand, HPG reported continued air raids by the Turkish army against Medya Defense Zones in southern Kurdistan, northern Iraq.
According to the statement, Turkish jets struck the Kani Sarkê area in Gare region, and the areas of Sıleman, Mamresho and Dola Shîve in Avashin region on April 20.
HPG added that guerrillas suffered no casualties as a result of the bombardments.