HPG: Six Turkish soldiers were killed in ongoing guerrilla actions
More soldiers have died in the guerrilla fight against the Turkish military operation in southern Kurdistan. The Turkish army used chemical weapons, fighter jets, helicopters and artillery.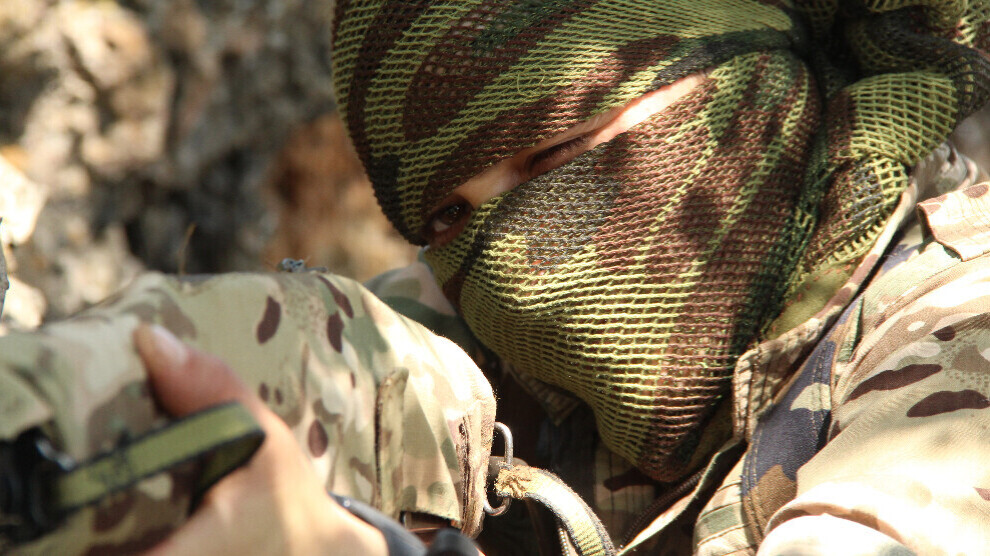 According to the daily statement of the People's Defense Forces (HPG), six more members of the Turkish occupation forces were killed in guerrilla actions in southern Kurdistan (northern Iraq). The guerrillas also destroyed a surveillance camera and a shovel excavator used for military road construction. The Turkish invading forces used a combination of chemical weapons and explosives seven times against underground guerrilla defence positions, while the Turkish air force carried out 23 attacks with fighter jets and eleven attacks with helicopters. The guerrilla areas were also attacked dozens of times with howitzers and mortar shells.
The HPG press centre gave the following details regarding the latest actions by guerrillas and attacks by the Turkish army:
At the Werxele mountain massif in the Avaşîn region, Turkish troops were struck by YJA Star (Free Women's Troops) fighters on Wednesday. Today, an advance of a military unit to a tunnel facility of the guerrillas was stopped by guerrillas who struck the invaders three times with heavy weapons in the early morning. After the intervention, the Turkish unit withdrew.
In the Zap region, guerrillas carried out two actions with heavy weapons against the invading forces in the Karker area on Wednesday and Thursday morning. In the Çemço area, the guerrillas struck an advancing unit on Wednesday.
At Gire Sor, which lies directly on the Turkish-Iraqi state border, the guerrillas targeted the construction of a military road with heavy weapons on Tuesday. Three occupiers were killed and two others injured as a result of the action, while the excavator used here was destroyed.
At Gire Cûdî, three soldiers were shot dead by snipers from the YJA Star and HPG, and a surveillance camera was destroyed on Wednesday.
Attacks by the Turkish army
On 28 June, guerrilla tunnels in the Gire Cûdî, Karker and Şikefta Birîndara areas were attacked a total of seven times with chemical weapons and explosives. On 29 June, air strikes were carried out on the areas of Şikefta Birîndara, Kurojahro, Koker, Mamreş, Şehîd Harûn, Şehîd Tolhildan, Werxele, Çemço, Sîda and Karker. Intensive drone movement was recorded over Gire Cûdî, and dozens of artillery shells hit the area as well as Werxele, Gire Hakkarî, Gire Cûdî, Gire Karker and Gire FM.