HPG: Three soldiers killed in Zap
Three soldiers of the Turkish army have been killed in guerrilla actions in the Zap region. According to HPG, the invading forces continue to use prohibited means of combat in Southern Kurdistan.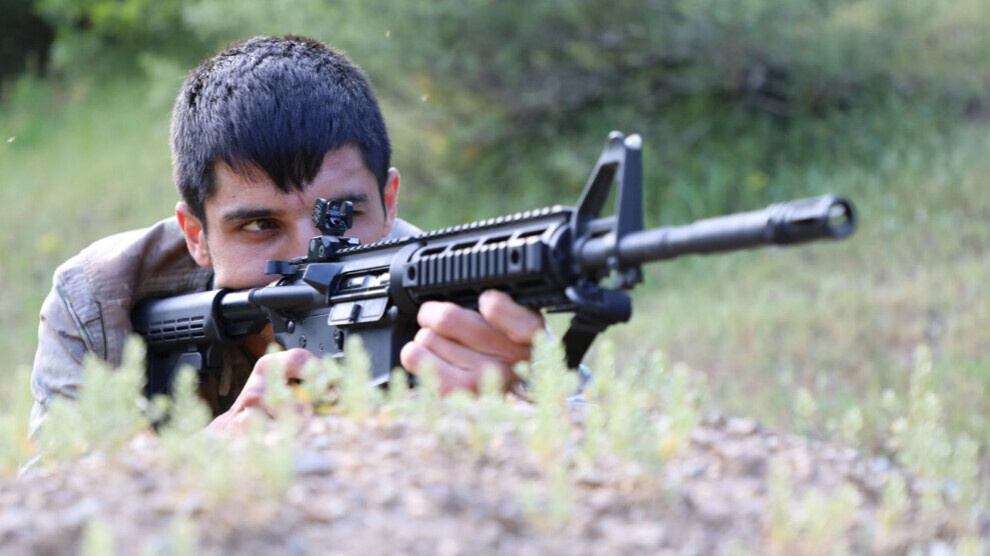 The Turkish army continues to use forbidden means of combat in Kurdistan, according to the press centre of the People's Defence Forces (HPG) in its daily report on the invasion in the guerrilla-held in southern Kurdistan (northern Iraq). According to the report, seven banned bombs were detonated in guerrilla positions on Tuesday. In addition, 34 airstrikes were carried out on guerrilla areas, eight of them by fighter jets, 26 by attack helicopters. The HPG also reported dozens of attacks by the invading forces with howitzers, mortars, tanks and heavy weapons.
Meanwhile, HPG and YJA Star guerrillas continue to resist. According to the HPG, three soldiers of the Turkish army were killed in guerrilla actions on Tuesday. The HPG gave the following details:
GUERRILLA ACTIONS IN ZAP
In the course of the guerrilla offensive "Bazên Zagrosê" (Zagros Falcons) against the Turkish invasion in the Zap region, an advancing unit in Çemço was attacked with sabotage tactics and light weapons. A military column moving from Sîda towards Çemço was struck by guerrillas with heavy weapons. In Sîda, guerrillas carried out three more actions with heavy weapons and one soldier was shot dead by a sniper. Two other soldiers were killed in an action carried out by a mobile guerrilla unit with heavy weapons in the resistance area of Şehîd Adil.
ATTACKS BY THE TURKISH ARMY
The use of prohibited bombs mentioned by the HPG was directed against guerrilla positions in the Girê Amêdî, Girê Cûdî, Çemço and Sîda areas. Fighter jets bombed the area around Gundê Şêrawa in Gare as well as Girê FM and Çemço. Helicopter attacks were carried out on Saca, Karker, Kurojahro, Girê Amêdî and Girê Cûdî, while ground attacks targeted Çemço, Saca, Girê FM and Girê Amêdî.
In the resistance area of Çemço, the Turkish army attempted to demolish the Şehîd Serxwebûn position with construction machinery on 15 November.