HPG: Turkish army targets the people of Southern Kurdistan
HPG stated that invading Turkish army deliberately targeted civilian settlements in Southern Kurdistan.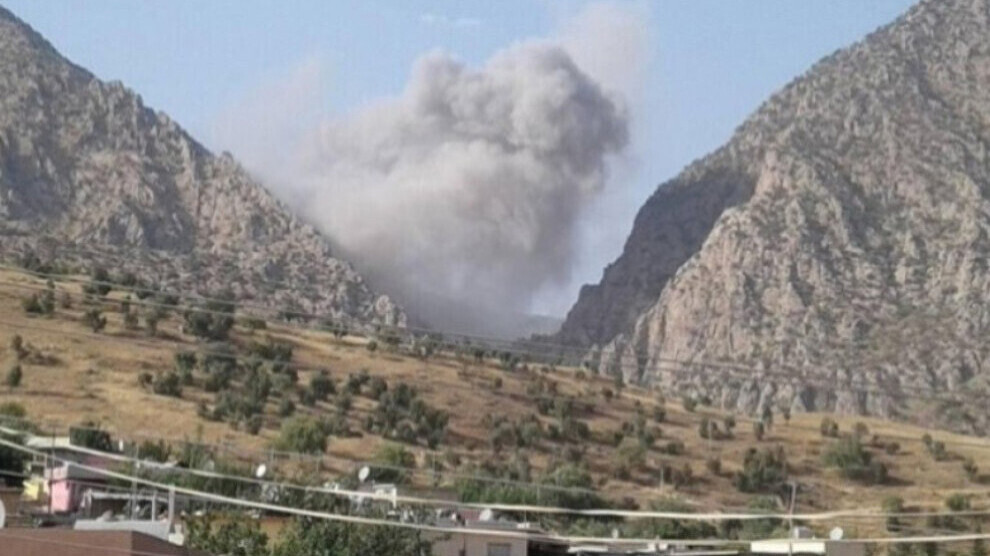 In a written statement, the Press Office of People's Defense Forces (HPG) said that 2 civilians were injured in the attack carried out by the invading Turkish army against the village of Bîdadê in Kani Masi district on November 18.
HPG said the following in its statement: "The colonialist genocidal Turkish state, which is blocked by the resistance of the Kurdistan Freedom Guerrilla, and whose most advanced war techniques are frustrated by the style and tactics developed by the guerrilla line of the new era, are bombing the settlements of our people in Southern Kurdistan with warplanes.
The invading Turkish state is deliberately bombing civilian settlements, targeting our civilian population and clearly committing war crimes in order to intimidate our people and make them leave their villages. We call on our people to be sensitive and oppose these insidious plans of the Turkish state."
VILLAGES BOMBED, 2 CIVILIANS INJURED
HPG announced the details of the latest attacks carried out by the Turkish state as follows:
On November 18, at 12:50 pm, the village of Bîgdadê in the district of Kani Masi in Metina region was bombed. As a result of this bombardment, two of our citizens were injured, one of them seriously.
VICINITY OF THE TIYÊ VILLAGE BOMBED
On 18 November, the village of Bêbadê and Şirêlkê Valley and the village of Tiyê village in the Akrê district in Gare region were bombed. The houses and gardens of the local people were damaged in this bombardment.
3 AREAS IN XAKURKE BOMBED
On November 19, between 12:00 and 13:00, the area of Sinînê in Xakurke region was bombed 7 times, Goşînê area 6 times and surroundings of the Lolan River area 4 times.