HPG: Two Turkish soldiers were killed in Mardin
HPG Press Office announced that two soldiers were killed in a clash in the countryside of Mardin province.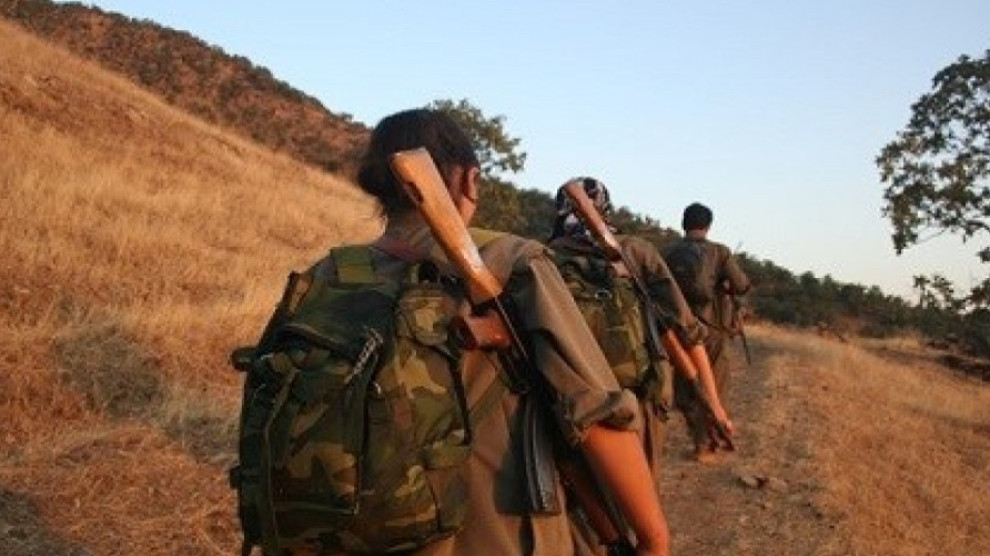 The Press Office of People's Defense Forces (HPG-BIM) released a statement announcing the details of a clash between guerrillas and Turkish forces in the countryside of Mardin province.
According to the statement, fighting erupted after the encounter of a guerrilla unit with Turkish forces in an area between Mardin and its Ömerli district on May 28.
The statement said the Turkish unit was struck effectively and two soldiers were killed.
"In the wake of the clash, the Turkish army started an operation in the mentioned area and the operation was retreated on 5 June," said the HPG statement which added that the guerrilla unit engaged in the fighting was able to return to their base safely.
TURKISH ATTACKS ON SOUTH KURDISTAN
The statement continued, providing information about the most recent attacks carried out by the Turkish army against the guerrilla-held Medya Defense Zones in southern Kurdistan, northern Iraq.
Accordingly, Turkish fighter jets targeted Çemço area in Zap region at 06:30 and Gundê Fıla area in Zap region at 09:00 this morning. HPG added that guerrillas suffered no losses in these bombardments.
Further attacks carried out by the Turkish army against Medya Defense Zones today targeted Qesrokê, Partizan, Martyr Ahmed Repo areas and the surroundings of Perax village in Heftanin region.
The statement added that the bombardments caused damage to the vineyards and orchards of the local people.