HSM Headquarters Command discloses 2019 war balance sheet
HSM Headquarters Command announced the 2019 war balance sheet. According to this, 1220 Turkish soldiers and policemen were killed, including 20 senior officers, 34 armored vehicles and 7 helicopters were hit. 456 guerrillas fell martyr.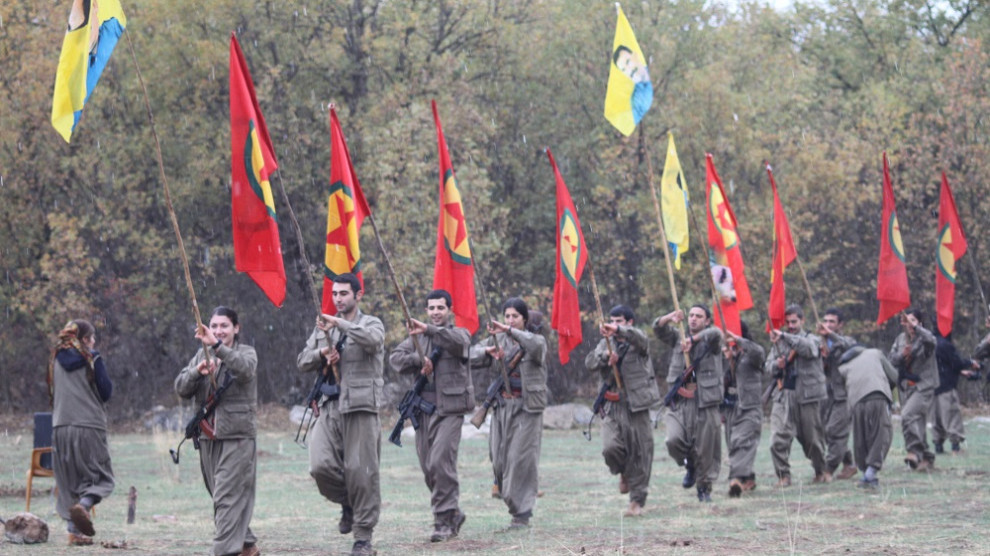 People's Defense Center (HSM) Headquarters Command announced the war balance sheet for 2019.
The statement said: "2019 has been a year of total resistance to the oppression and attacks carried out by the fascist Republic of Turkey for the Kurdistan Freedom Guerrilla and our people.
In 2019, the fascist-genocidal AKP-MHP regime tried to deepen the concept of dirty war. Against this fascist mentality, which disregards human dignity and does not spare massacres against the Kurdish people, the Kurdistan Freedom Movement has shown relentless resistance.
The fascist AKP-MHP government suffered severe losses in 2019. The fascist Republic of Turkey is trying to conceal the reality of the war and trying to conceal its failure but could not hide the real results of the war with the psychological war it carried out in the media and the failure of the Turkish soldier against the guerrilla is documented to the whole world.
The most concrete examples of this have been the dozens of war images recorded by the guerrilla."
Message for 2020
The statement also said: "The year 2020 will take its place as a victory year in our struggle for freedom of Kurdistan. It will be a year in which important gains and progress will be reached for the revolutionary forces. It is also a reality that World War 3, which is focused in the Middle East, will continue in different ways in the coming year.
The winning party in this war will not be racism, nationalism, dictatorship. The winner will be a democratic mentality based on peoples and society. We will turn 2020 into a year in which the fascist AKP-MHP alliance will be totally defeated on the basis of the struggle we have carried out for 41 years under our party, the PKK, and the struggle for freedom.
As HPG, we are aware of the revolutionary duty to share the results of the war with the public in order to contribute to the truth."
The figures disclosed by the HSM are as follows:
"Air and Land Operations carried out by the Occupying Turkish Army:
Land Operations: 117
Aircraft Attacks: 620
Cobra Helicopter Attacks: 49
Mortar, Howitzer, Tank, Cannon Attacks: 321
Guerrilla Actions and Consequences Against the Attacks carried out by the Invading Turkish Army:
Guerrilla actions carried out: 339
Killed Enemy (police, soldier, etc.): 1,220
Killed Rank (police, soldiers, etc.): 20
Injured Enemy (police, soldier, etc.): 266
Destroyed Military Vehicle: 34
Destroyed Military Vehicle Used: 27
Impacted Military (Armored) Vehicle: 34
Shocked Cobra and Skorsky Helicopter: 7
Clashes: 64
Actions with unclear results: 121
Comrades Captured to the Enemy: 6
Our Comrades fallen Martyrs: 456 "