Hundreds of trees cut down in Kulp
In a forested area in Kulp, almost a thousand oaks have been illegally cut down. The perpetrators are unknown, but the area is in the immediate vicinity of a Turkish military base.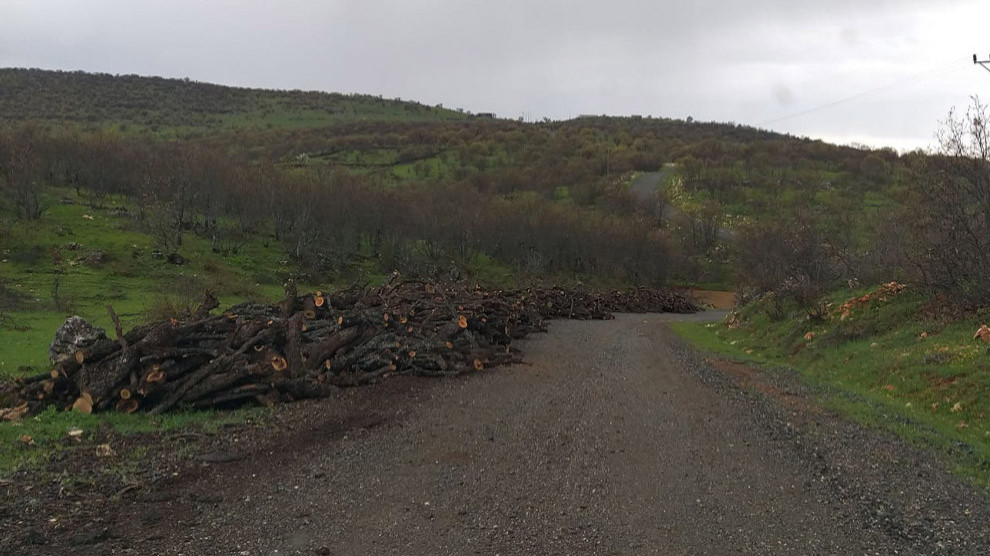 In Kulp district in the province of Amed (Diyarbakir), local residents are horrified by a massacre of trees. The illegal destruction of about a thousand oaks on a wooded area in the Barinê district, which borders on a military restricted area, took place on Saturday morning. Residents watched several perpetrators as the tree trunks were lined up along the roadside.
It is unclear whether they are military personnel, or possibly so-called village guards who were commissioned to carry out the clearing. However, it is assumed that the Turkish army is behind the destruction in milieu, as there is a military base in the immediate vicinity from which all operations against the Kurdish guerrillas in the entire Amed region are coordinated.