Hunger striker Yağız: We should resist together
Nasır Yağız, on day 157 of his hunger strike, called for increased resistance and vowed to continue his action until the isolation is brought to an end.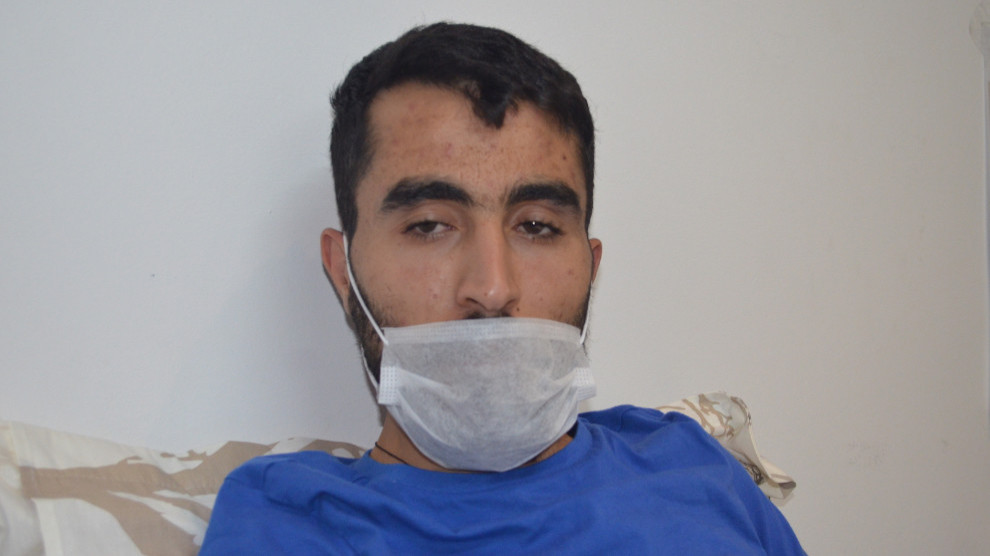 Kurdish activist Nasır Yağız, a member of the Peoples' Democratic Party (HDP) in Hewler (Erbil) in South Kurdistan, has been on an indefinite hunger strike for 157 days demanding the end of the isolation imposed on Kurdish People's Leader Abdullah Öcalan.
Yağız saluted every activist that have joined the "Let's break the isolation, tear down fascism and free Leader Apo" campaign, and wished them success.
"RESISTANCE SHOULD BE ENHANCED"
Pointing to the aggravated isolation executed against Öcalan, Yağız said; "Our people and friends should break the silence on the isolation. Actions of resistance against the fascist practices in Turkey and Kurdistan should be enhanced."
Yağız stressed that the Kurdish people who manifested a strong will in the local elections of March 31 have defeated the AKP-MHP regime and changed the future imposed on Kurdistan and Turkey.
"We should see the defeat suffered by the AKP-MHP regime in elections and increase the resistance to break the isolation. Let's raise the voice of the resistance," he added.
Emphasising that struggle and resistance will definitively lead to victory, Yağız continued; "The only way out is resistance and struggle. It is important that all the friends and comrades of the Kurdish people raise their voices against isolation which targets Öcalan, the sole key to the solution of the problems in the Middle East, on Imralı Island. We should give a stronger fight and enhance our resistance against this."
CALL AGAINST SILENCE
Yağız also made a call to international institutions and organizations with the following comment; "The states that claim to be defending human rights are playing ostrich about the isolation and hunger strikes. The continuation of their silence makes them an accomplice to the fascist Turkish state executing the isolation regime. The Kurdish people and Kurdish youth should stand and resist against this silence. I also call on civil society organizations to break their silence."