Hunger strikes in Bashur continue: Yagiz reached critical stage
HDP member Nasir Yagiz has been on hunger strike in South Kurdistan for 61 days.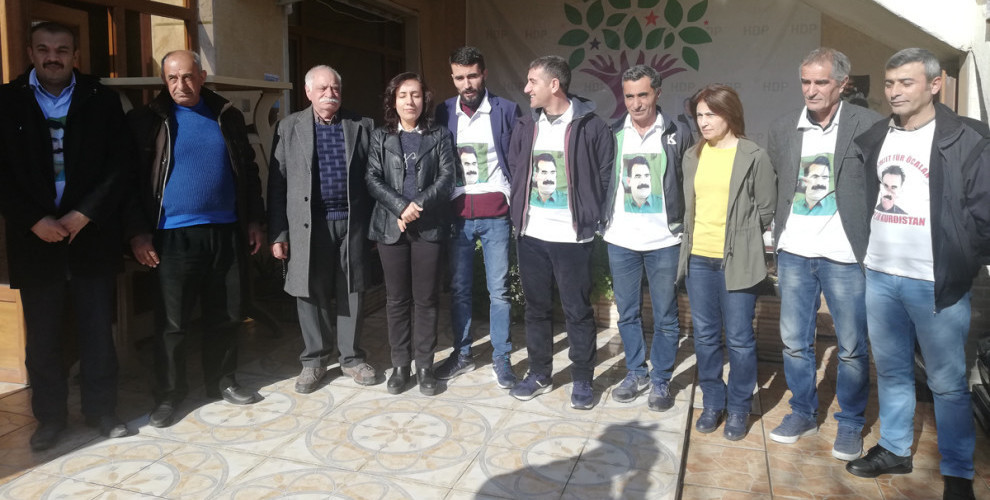 The hunger strike launched on 21 November 2018 by the HDP South Kurdistan Representation continued on the 61st day. The 31st group took over the action today.
HDP Member Mizgin Ari stated that the isolation should be removed as soon as possible and added that "Leyla Güven has been on hunger strike for 74 days and Nasir Yagiz for 61 days. Their health conditions are getting worse. The Kurdish people and their friends should raise their voices against isolation."
Nasır Yağız, who has been on an indefinite hunger strike for 61 days, has reached a critical health status. Yagiz who has serious health problems, said he would continue his action until isolation is removed.
38th day in Sulaymaniyah
The hunger strike launched by the Mesopotamian Workers Association in Sulaymaniyah has reached day 38.
A group of women from Binarê Qandil visited the hunger strike action in Sulaymaniyah.
Speaking on behalf of the women, Binar Umer said: "The isolation against leader Apo (Öcalan) is isolation against women."
Speaking on behalf of the hunger strikers, Ehmed Ezedin said: "We thank the delegation coming from Qandil for their support. We want to reiterate that the action will continue until the isolation is lifted."