Investigation into commemoration of Kurdish child killed by police
An investigation has been launched following a commemoration event for Miraç Miroğlu who died in İdil district of Şırnak after being hit by an armoured vehicle belonging to the Turkish army in early September.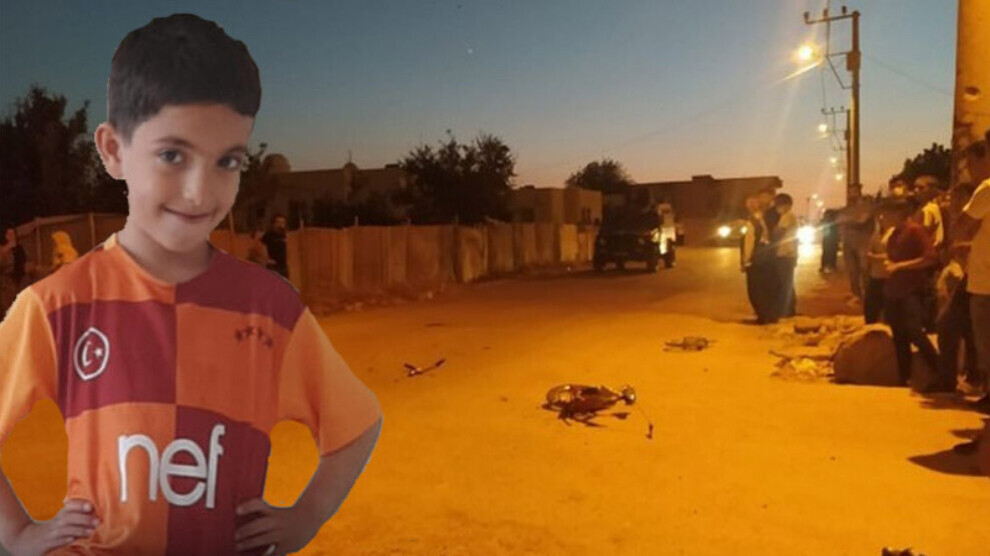 7-year-old Miraç Miroğlu died after he was hit by an armoured vehicle on September 3 in the Turgut Özal neighborhood, in İdil district of Şırnak.
An investigation has been launched into a mass commemoration event organized by the Peoples' Democratic Party (HDP) İdil district organization at the scene.
The investigation accuses HDP Provincial Assembly Member Elfesya Nas, who was dismissed by the government, and MKM (Mesopotamian Cultural Center) artist Abdullah Ayav of "inciting the people to hatred and enmity or insulting them". Elfesya Nas had read out the statement at the commemoration.
Elfesya Nas went to the İdil District Police Department in the morning and denied the accusations against her. "It is a public matter now. We held a press briefing to prevent such incidents from happening again and to take measures to this end. I do not accept the accusation directed against me", Nas said in her statement to the police.