Iranian forces open fire on people commemorating Mahsa Amini
Iranian security forces opened fire on masses who gathered in the city of Saqez, Mahsa Amini's hometown, to mark the 40th day after her death.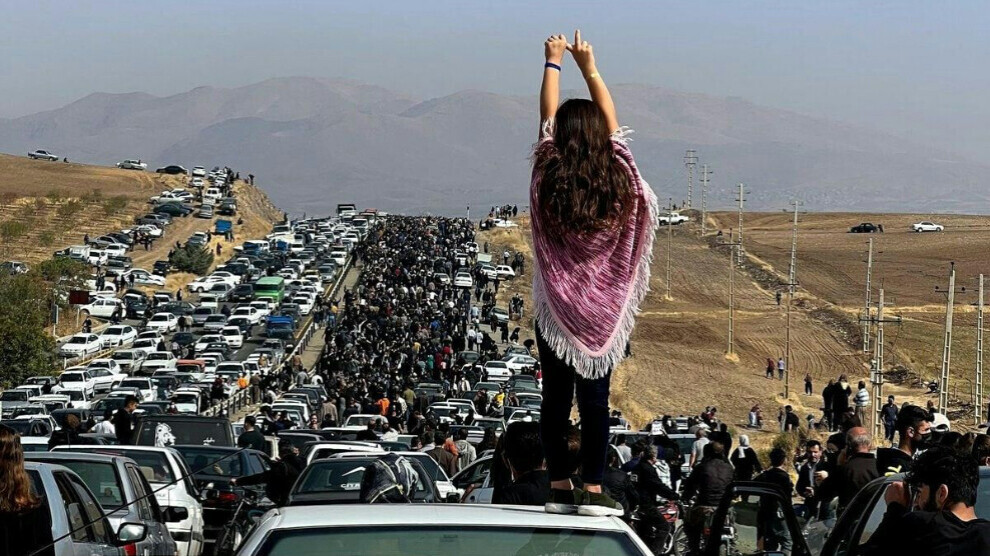 22-year-old Mahsa (Jina) Amini was detained by the morality police in Tehran on September 13 on the grounds that she did not cover her head properly. She died in a hospital on September 16 as a result of the torture she was subjected to. Mass protests have been taking place across East Kurdistan and Iran since.
Iranian security forces threatened Amini's family with death at her grave during a commemoration today, the 40th day of mourning, according to human rights defenders.
Despite tight security measures, thousands of people gathered by Amini's grave. Videos circulated on the social media show people chanting the slogan "Kurdistan will be a graveyard for fascism". Videos also show Iranian state forces using real bullets and tear gas against demonstrators during the ongoing protests in the city.
People took to the streets in the cities of Mahabad, Sine and Bokan in East Kurdistan as well. Reports are coming through of clashes sparked by state forces at several locations.