Iraqi Foreign Minister confirms attack in Zakho carried out by Turkey
Iraqi Foreign Minister Fuad Hussein said that the attack in Zakho was carried out by the Turkish state and added that they will take the issue to the UN Security Council.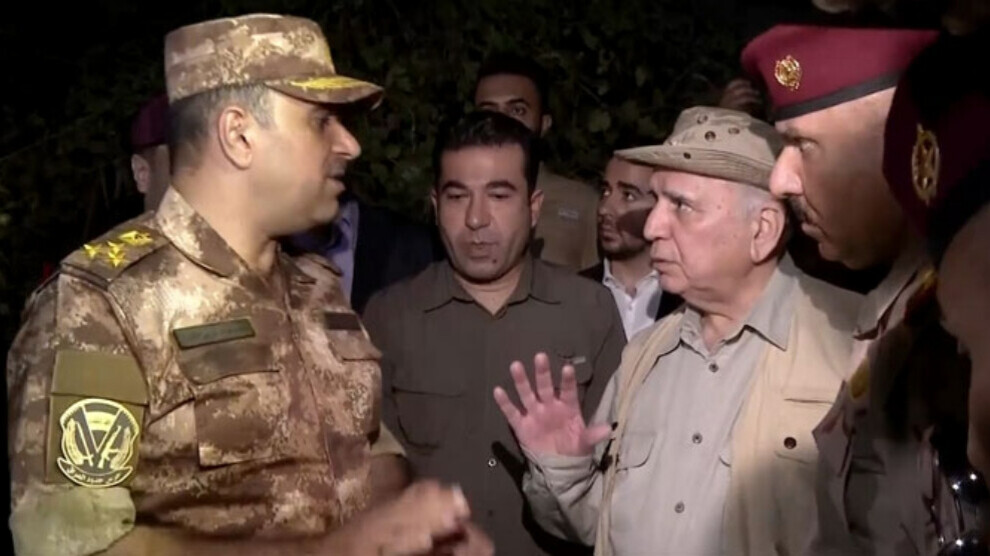 The Iraqi Foreign Minister, Fuad Hussein, told the press that as a result of the investigations carried out by military experts, it was determined that the attack on Zakho was carried out by Turkey.
Hussein said that they openly asked the Turkish state to stop such attacks and added that Turkey should apologize to the Iraqi people and pay compensation to the victims of the attack.
Hussein said that the Iraqi Foreign Ministry would take the incident to the United Nations Security Council.
The minister confirmed that the tourists came to Zakho from the cities of Basra, Karbala and Najaf to spend a nice time, but that they won't return home, just their coffins will. Hussein asked: "This situation must end. Is this attack to protect the lands of Turkey or is it an attack on the Iraqi people? Is this the fight against the PKK or against civilians?"
The minister reiterated that "it is our legal right to defend ourselves. The relations between Iraq and Turkey are historical relations. Problems should be resolved through dialogue. We have internal political problems, but there is a common attitude among us about this attack."