KDP forces attack Yazidi youth protesting Turkish state's attacks on Shengal
KDP forces attacked Yazidi youth who wanted to protest the Turkish state's attacks on Shengal. Some youths were injured.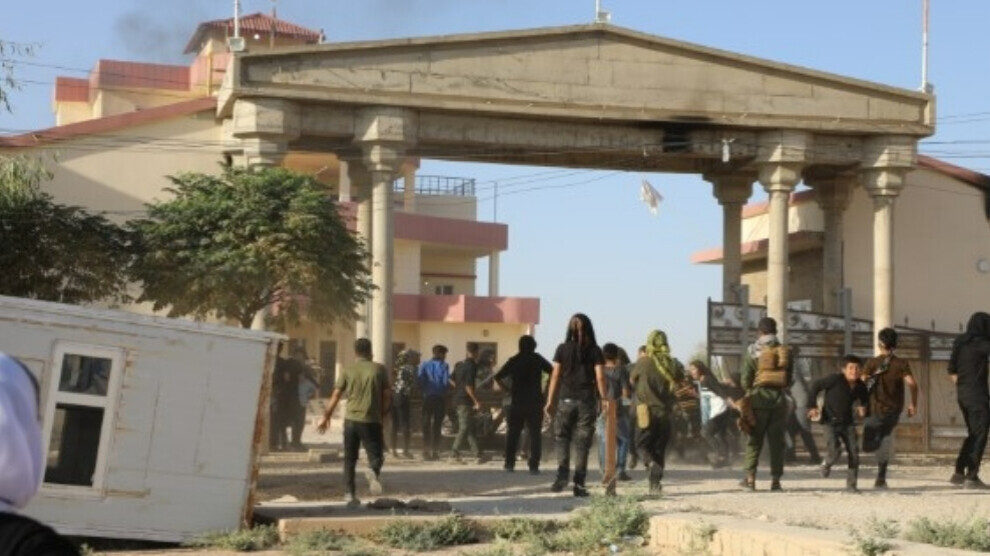 Members of the Êzidxan Youth Union and the Yazidi Women's Freedom Movement (TAJÊ) protested the Turkish state's drone attack on a vehicle in Behrava village of Shengal on Tuesday evening.
The people gathered on Mam Zeki Boulevard in Sinunê and started marching towards the center where the forces loyal to KDP's Heyder Shesho are located.
The Êzidxan Youth League set fire to the center to protest the KDP partnership in the attacks.
Then, KDP forces opened fire on the young people, wounding some.
It was thanks to the intervention of Êzidxan Asayish and Yazidi mothers that a heavier confrontation was averted.