KDP forces block Peace Mothers demanding to get the bodies of martrys
For two months now, a vigil has been held around the clock at the Sêmalka border crossing in Rojava. Families are demanding the delivery of the bodies of the guerrillas fallen in an ambush by the KDP.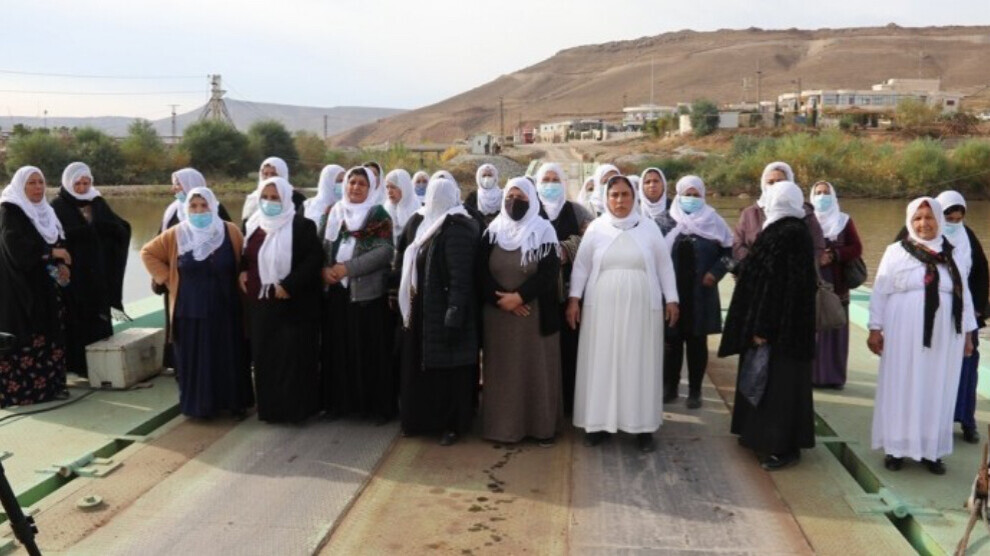 The Assembly of Martyrs' Families in Northeast Syria launched a vigil on 5 October demanding the delivery of the bodies of the guerrillas fallen in a KDP ambush in Xelîfan. The vigil at the KDP-controlled Sêmalka border crossing between Rojava and South Kurdistan has become a focus of protest against the KDP's collaboration with Turkish fascism. For two months, various groups have been taking over the vigil around the clock. The families of the martyrs announce that the action will continue until the remains are handed over to them. The families are asking in particular for the delivery of the remains of guerrillas Nesrîn Temir (Tolhildan Raman) and Yusif Îbrahîm (Serdem Cûdî), who came from Rojava.
On day 61 of the vigil, a delegation of 31 Peace Mothers visited the activists and staged a march to Faysh Khabur, the other side of the border crossing in South Kurdistan.
The mothers, who moved to Faysh Khabur and were blocked by the KDP forces for the third time, vowed to continue with their action until the remains of guerrillas are handed over to their families.