KNK marks 15 August Initiative: We will follow in their footsteps
"We send our greatest greetings to all martyrs and the living who introduced this historic step. We are all indebted to them and we will follow in their footsteps."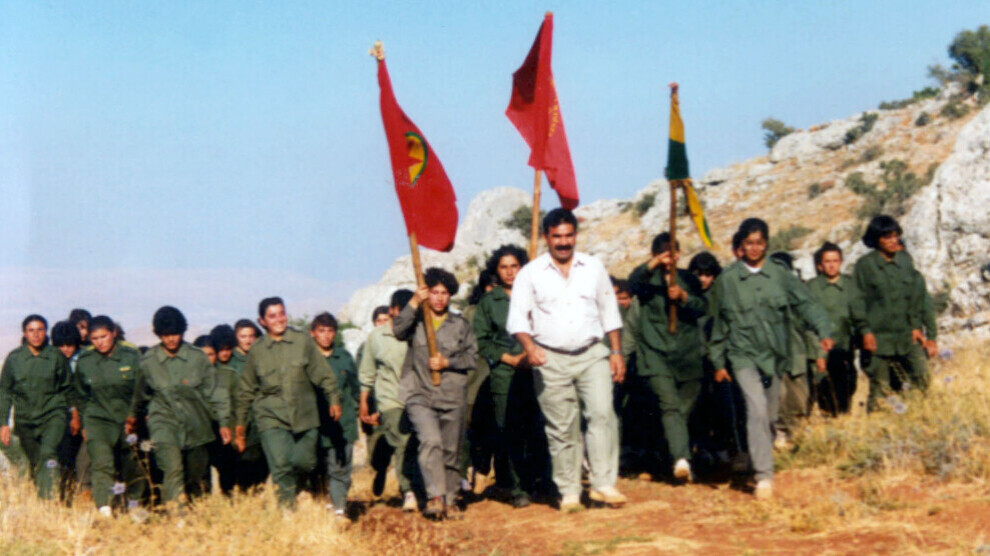 The Kurdistan National Congress (KNK) Executive Council released a statement marking the 38th anniversary of 15 August 1984 when a guerrilla force led by commander Mahsum Korkmaz - also known by his nom de Guerre Egîd ("the Brave") - carried out the first attack against the Turkish occupying forces in Eruh district of Siirt province in northern Kurdistan.
The KNK statement released on Monday includes the following:
"On 15 August 1984, Kurdistan and Turkey groaned under the persecution of the fascist military junta of 12 September 1980. The country's prisons were filled with those who demanded freedom. Under these challenging conditions, the leaders of the Kurdish people did not submit to the oppression of the Turkish state and mounted unprecedented resistance, extending from prisons to all areas of life.
A brave struggle and resistance were mounted under such tough conditions, and the freedom of Kurdistan and the Kurds was declared for Kurdistan, Turkey and all over the world with the first bullet fired on 15 August 1984. That first spark of the Kurdistan revolution has now turned into a great fire in the country and the Middle East. It started with a brave group of freedom fighters and has now become a major guerrilla force in the entire Kurdistan and the Middle East.
On the 38th anniversary of the 15 August Initiative, the Turkish state is continuing its attacks in any possible way. Rendered desperate in the face of the struggle, strength and resistance of the Kurdish people, Turkey is escalating its attacks. It continues its aggressions on Rojava, South Kurdistan and North Kurdistan by airstrikes, ground attacks and chemical weapons daily. An outstanding and unprecedented resistance is being put up in Kurdistan and the region, taking inspiration from the spirit of the 15 August Initiative.
Currently, the Turkish state has gone back to the '80s. It seeks to strangle the resistance of the Kurdish people and the freedom of Kurdistan. It desires to prosecute and sentence the Kurdistan struggle through its courts. Torture by soldiers and police has become a routine. None of this will work through. With this in mind, we, in the KNK, celebrate the 38th anniversary of the 15 August Initiative and commemorate the martyrs of the revolution with respect and gratitude. We send our greetings from the bottom of our hearts to all the martyrs and the living who introduced and contributed to this step. We are all indebted to them and will follow in their footsteps."