Kobanê youth: We are ready to resist in Garê
Young people from Kobanê made a statement condemning the dirty attacks of the Turkish state against Garê and said, "We are ready to resist in Garê."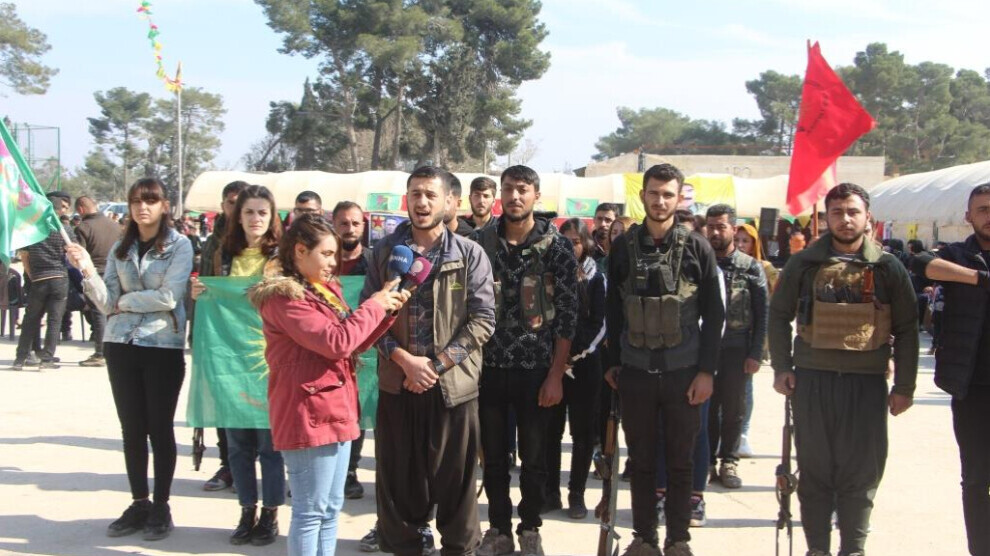 Young people all over Kurdistan and Europe are protesting the attacks on the guerrilla areas in the Garê region of Southern Kurdistan (Northern Iraq).
Kobanê youth made a press release and condemned the attacks.
The youth stated that they regard the attacks carried out against four parts of Kurdistan as targeting them. They stressed that a new genocide against the Kurds is not easy anymore, and they are ready to go to Garê to defeat any kind of attack and they will never accept the betrayal of Masoud Barzani and his family.
At the end of the press release, the slogans "Bijî Berxwedana Garê" [Long live Gare resistance] and "Guerilla is Honor" were chanted.