KONGRA-GEL calls for mobilization to welcome Newroz
KONGRA-GEL calls for participation in the Newroz events in the spirit of mobilization: "We should participate in the Newroz celebrations by considering the importance of the elections that will offer a great opportunity to overthrow the AKP-MHP fascism."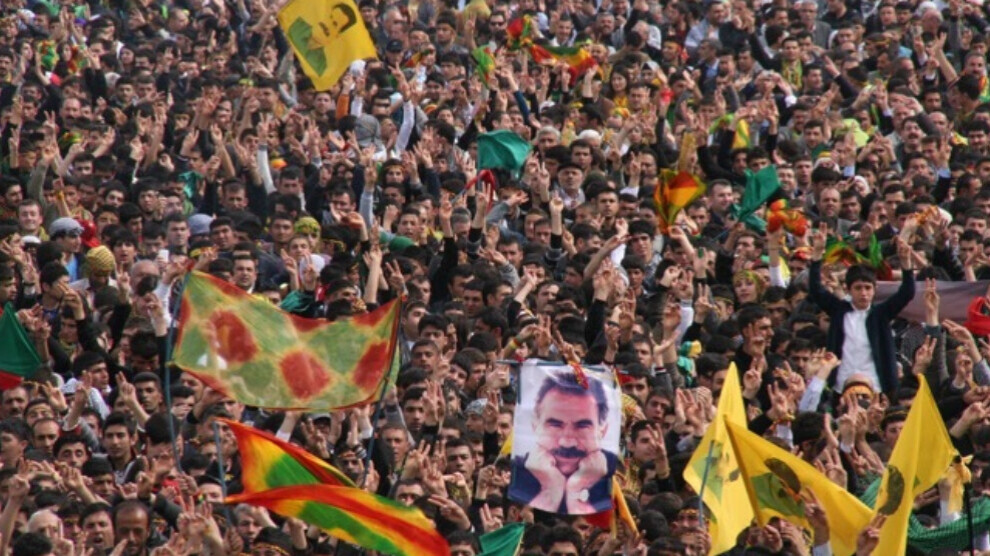 KONGRA-GEL Co-Presidency Council released a written statement concerning this year's Newroz events.
"Happy Newroz 2023 to Kurdish leader Abdullah Öcalan, to the peoples of Kurdistan and the region, to all our friends and allies who resist in the mountains, in the prisons and elsewhere," said the statement, which further included the following:
'RESISTANCE WILL GROW WITH NEWROZ'
"We commemorate all Newroz martyrs with respect and gratitude in the persons of Mazlum Doğan, Zekiye Alkan, Rahşan Demirel, Ronahî, Bêrîvan and Sema Yüce who defeated the brutal policies of fascism by building the fire of Newroz with their bodies.
As we mark Öcalan's 51st Newroz, we salute the glorious struggle of the Democratic Modernity Guerrilla that have succeeded in frustrating all regional and international conspiracies seeking to put out the Newroz fire lit by comrade Mazlum Doğan.
We welcome the 51st Newroz of the freedom struggle launched by Öcalan in the 1973 Newroz. Hence, the PKK is a Newroz party. The genocidal fascist state system is disintegrating thanks to an unprecedented struggle waged against the denial and annihilation policies of colonialism. With this year's Newroz, we mark the 50th year of struggle of Öcalan.
Therefore, we welcome this year's Newroz celebrations with great enthusiasm and morale created by the achievements of the struggle. We will meet the 2023 Newroz based on increasing the resistance and struggle, also considering the suffering of our people who have experienced major destruction caused by earthquakes.
Together with our people and allies, we will light the fire of resistance in the spirit of Newroz, while we will heal the wounds of the earthquake survivors through social solidarity as AKP-MHP fascism is about to collapse. Moreover, we will carry out the election campaign in the spirit of mobilization.
We should successfully carry out the multiple tasks of this process together in a spirit of mobilization worthy of the meaning and importance of the 50th anniversary of Öcalan's struggle. As the People and the Movement, together with our allies, we will focus on the physical freedom of Öcalan.
'AN OPPORTUNITY TO DEFEAT FASCISM'
The upcoming elections will offer a great opportunity to overthrow the AKP-MHP fascism. The overthrow of the AKP-MHP government will be a very important step in defeating the hundred-year-old racist tradition of the Committee of Union and Progress [Ittihad ve Terakki, the driving force behind the Armenian genocide]. This monist tradition poses the biggest obstacle to a solution to the Kurdish question in all parts of Kurdistan and to the democratic future of the region's people.
In this sense, we should participate in the Newroz celebrations by considering the importance of the elections to be held on May 14 and mobilize all our friends accordingly. We sincerely congratulate all our people and friends on Newroz and wish them good luck."