Kurdish family massacred in Konya laid to rest
Farewell to 7 members of a Kurdish family who were murdered in a racist attack in the Konya province in central Anatolia yesterday.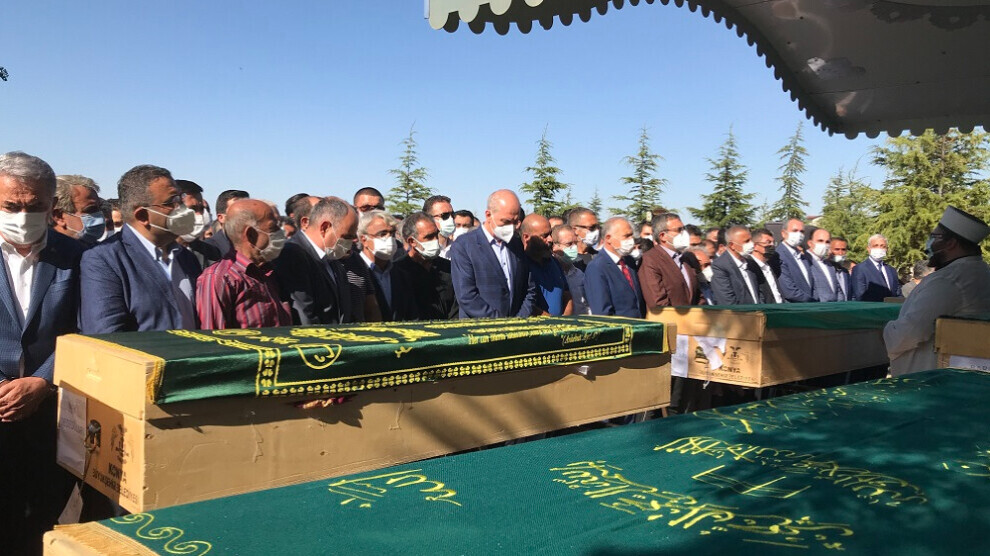 Seven people from a same family were killed in an attack carried out by a racist group in the Turkish province of Konya on Friday. The Kurdish family Dedeoğulları from Kars was brutally attacked by their neighbors in the evening hours. The bodies of Yaşar, Barış, Serpil, Serap, Ipek, Metin and Sibel Dedeoğulları were taken to Konya City Hospital for autopsy on Friday night and the autopsies were carried out on Saturday morning.
The remains of the 7 family members were buried in the Saraçoğlu Cemetery in Karatay district today, after the afternoon prayer.
The funeral was attended by several politicians who included HDK (Peoples' Democratic Congress) Co-Spokesperson Esengül Demir, HDP (Peoples' Democratic Party) Co-Chair Mithat Sancar, DBP (Democratic Regions Party) Co-Chair Keskin Bayındır, HDP Central Executive Board members and CHP (Republican People's Party) deputy for Konya, Abdullatif Şener.