Kurdish Language Platform call to step up work
The responsibility of creating awareness among Kurdish people lies on everyone, said Kurdish Language Platform.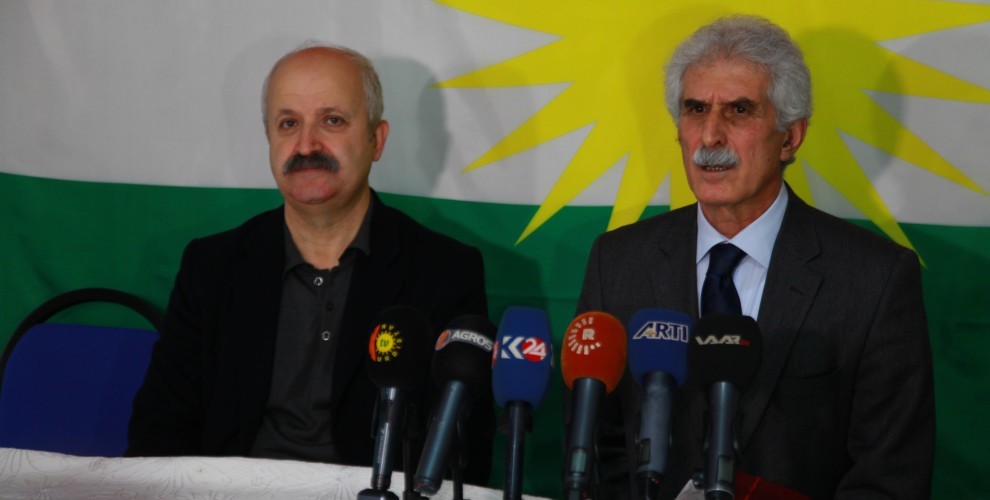 Nine Kurdish parties, which recently got together against the assimilation policies against the Kurdish language, have formed the Kurdish Language Platform.
Serefhan Ciziri, one of the platform spokepersons, organized a press conference on the work to be carried out by the Platform.
Ciziri, said that three spokespersons were elected to speak for and about the Platform work and events and added that they will change every three months.
Ciziri stated that they had taken the first concrete decisions after the workshop they organized in Amed a few weeks ago and that the three working groups they established would work to "create public opinion", "convey the demands to the government" and "carry out work on the basis of international conventions".
Everybody's duty
Ciziri said that the responsibility of creating awareness among Kurdish people belongs to everyone and added that the work will be done bearing this in mind and with this spirit.
Ciziri added that they have been working on a short and long term working plan. The Platform will share the result of this work with the public on 21 February, World Mother Language Day.
This will be the occasion to promote actions and activities. On 21 March, Newroz (Kurdish New Year), Ciziri said that Kurdish language would have a prominent place.
Work carried out should be in Kurdish
Kurdish parties should make their meeting, actions and activities in Kurdish, said Ciziri.
The spokesperson also underlined the importance of Kirmanckî and added that the Platform work will be shared in other regions too with civil society organizations, chambers, associations and bar associations.
Ciziri proudly announced that a department for education in Kurdish was opened in a university in Japan, something that should make the Turkish government to think.
Call
Referring to the local elections, Ciziri said that it would be important to make the knowledge of Kurdish a criterion for the selection of candidates for Kurdish parties.
Finally Ciziri called on Kurdish writers, intellectuals and artists to participate in the work of the Platform.