Kurdish writer Azad Zal sentenced to six years in prison
Kurdish writer and publisher Azad Zal has been sentenced to over six years in prison in Amed.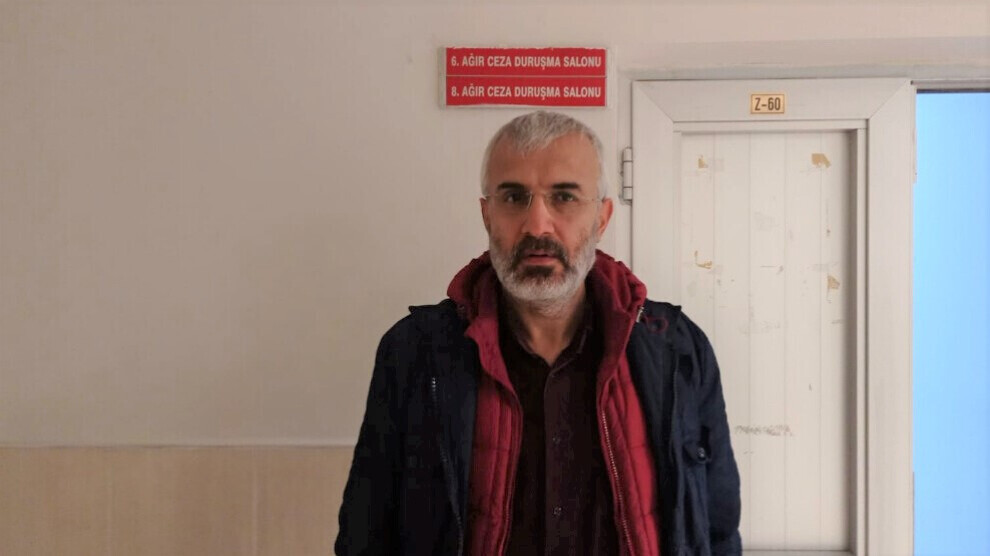 The publisher and writer Azad Zal has been sentenced in Amed (tr. Diyarbakir) to six years and three months imprisonment for membership of an armed terrorist organisation. The owner of the publishing house J&J is accused of being a member of the Kurdish language association Kurdi-Der and the Kurdish Writers' Association, of speaking on separatist TV and radio stations, of being a delegate of the civil society umbrella organisation DTK (Democratic Society Congress) and of possessing banned writings.
Azad Zal did not attend the trial where he was represented by his defence lawyer, Abdullah Çağer. The lawyer announced that he would appeal against his client's conviction.
Azad Zal was in pre-trial detention for several weeks in the course of the criminalisation of the DTK in 2020. In Northern Kurdistan, the association is regarded as the framework of democratic social organisation and is repeatedly reclassified as an armed terrorist organisation in proceedings against the Kurdish opposition. Despite a contrary assessment by the European Court of Human Rights (ECtHR) in the Selahattin Demirtaş judgement, the DTK has been declared a "PKK structure" by the Turkish government and the treatment by the judicial authorities is accordingly.
The criminalisation of the DTK goes hand in hand with a political campaign of elimination against the Kurdish part of the population, which has been going on since 2015. The chief public prosecutor's office in Diyarbakır believes that the platform was set up on the "orders" of the imprisoned PKK founder Abdullah Öcalan with the declared aim of destroying the "unity and integrity of the Turkish state" and thus the "essence of Turkishness".