Martyr Helgûrt Siyabend - A life in the struggle for freedom
Guerrilla martyr Helgûrt Siyabend came from Kop in North Kurdistan. He dedicated his life to the struggle for freedom and fell in the southern Kurdish region of Xakurke.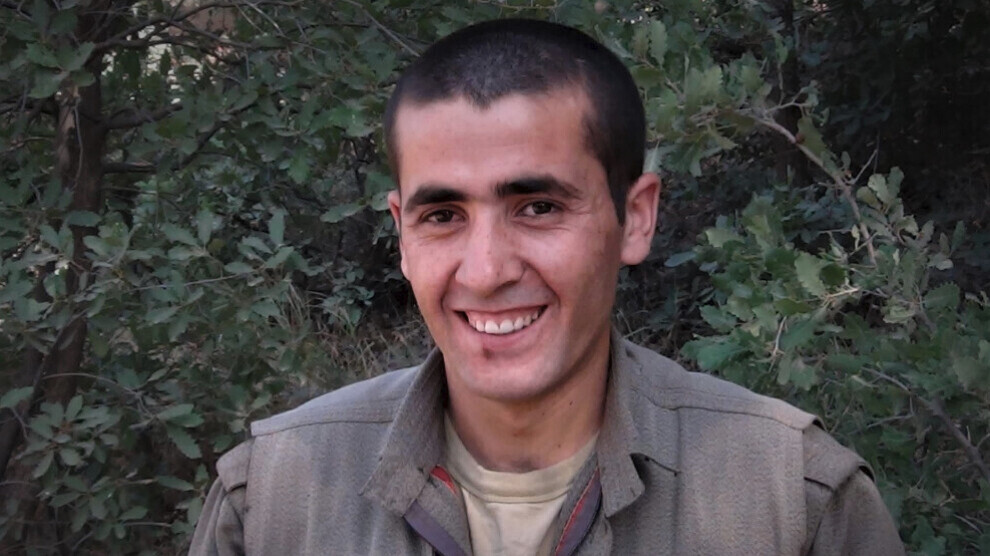 Guerrilla Helgûrt Siyabend (Fesih Karakaya) fell as a martyr together with Amed Pasûr (Barış Can) and Berxwedan Şervan (Nevzat Orhan) on 11 September 2020 during a Turkish air attack in Ermûş in the southern Kurdish region of Xakurke.
Helgûrt Siyabend was born in 1991 in the village of Gebola near Kop (Bulanık) in the northern Kurdish province of Muş.
In Muş the Turkish state tried hard to establish itself politically in the 90s. At the same time, the Kurdish freedom movement was already very popular and well established there. The state used all means and the most severe repression to separate the people from the PKK. At the same time, the guerrillas grew stronger and several popular uprisings, the serhildans, broke out. This was the environment in which Helgûrt Siyabend grew up.
University, a turning point in his life
His time at university represented a turning point for Siyabend. He dealt more intensively with the politics of oppression and assimilation of the Turkish state and with growing awareness, his anger at the circumstances also grew. He actively joined the youth work of the Kurdish freedom movement and eventually went to the mountains to join the guerrillas.
A new life in the guerrilla movement
He himself said of his life in the guerrilla movement: "It is a life that is based on freedom and sharing. The system corrupts our culture, identity, language and our whole life. In the guerrilla movement we fight to recreate ourselves. The lands of Kurdistan and the guerrillas are now inextricably linked. To be a guerrilla is the only way to rebuild the life that they want to destroy in Kurdistan."
Tireless freedom fighter
Guerrilla Siyabend was therefore very connected to nature and full of love. His friends say that he strove to professionalize himself as a guerrilla, never got tired and above all never lost his love. They say that he carried out all his tasks with great determination and discipline, because he was convinced that a new life could only be created through commitment and love.