Maxmur resident killed in Turkish attack laid to rest
The occupying Turkish state continues its genocidal attacks against the Kurdish people in various parts of the Kurdistan territory, claiming more and more lives every passing day.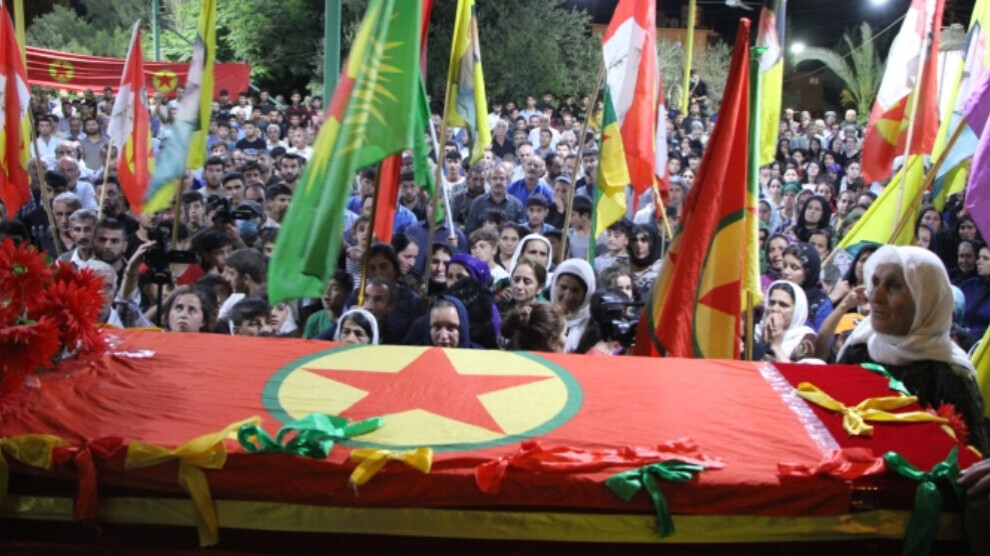 Alongside its ongoing military incursion into the guerrilla-held Medya Defense Zones in southern Kurdistan (northern Iraq), the Turkish state continues its attacks against the civilian population as well.
An unmanned combat air vehicle (UCAV) of the Turkish state struck a car in the Maxmur Refugee Camp in South Kurdistan on Saturday. The attack left a man named Hacı Mirza Eli seriously injured as he was on his way back home.
Eli was rushed to the camp hospital, from which he was referred to the Geyar Hospital where he succumbed to his injuries. Eli's body was then brought to the camp by his family and the residents. A ceremony at the Association of Martyrs' Families began with a minute's silence in memory of all the martyrs of Kurdistan.
Speaking here, the co-mayor of the self-governing camp, Bedran Piran, stated, "Attacks directed at the freedom movement are taking place in four parts of Kurdistan. Our camp is among the targets of the latest attacks which, however, will not achieve the goal of intimidating the people. The fascist Turkish state that infringes on our martyrs and our people, and the collaborator Barzani family should know very well that they will not get away with it. The stand of the camp is the stand of resilient Kurdish people. The enemy, afraid of the iron will of our people, carries out cowardly attacks against them. We reiterate the word of our martyrs and promise to defeat the traitors. The enemy seeks to break our will, but it does not know that we draw our strength from our martyrs."
Following the speech, residents of the camp took Mirza Eli's coffin to the cemetery and laid him to rest under slogans.