Mothers: The isolation must end now
Turkish and Kurdish mothers whose children are on hunger strikes demanding an end to the isolation imposed upon Ocalan said the isolation should end as soon as possible.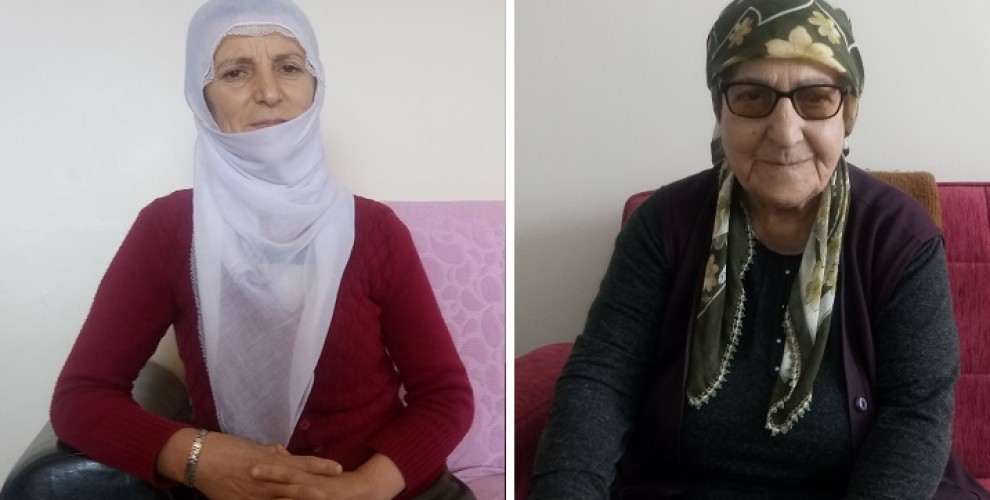 Mothers of imprisoned hunger strikers Engin Ulugana and Atilla Coskun Uzer stressed that their children do not plan on ending their protests until the isolation is ended, and stated that their legitimate demand should be met at once.
Atilla Coskun Uzer, from Ercis, Van, has been on a hunger strike in the Patnos Type T Closed Prison for 115 days. Engin Ulugana has been on a hunger strike in the Izmir Aliaga Closed Prison No.1 for 74 days. Ulugana's father Sevket Ulugana is also imprisoned in the Van High Security Closed Prison, and he is also seriously ill.
Engin Ulugana's mother Gunes Ulugana called on the Turkish Government and the Ministry of Justice and said the righteous and legitimate demand should be met. Ulugana said: "We have no peace in our own home. My son has been on a hunger strike for 74 days. Every one of the hunger strikers is like a son to me. We can't eat thinking of them. This isolation must end at once."
Nadide Coskun Uzer (80), who lives in Ercis, said: "The authorities must take action at once before our children die. We as mothers are devastated. We don't know what to do. The government must find a solution for these hunger strikes at once."