NGOs in Shengal call for the recognition of Yazidi massacre as genocide
Non-governmental organizations in Shengal called on international community to recognize the 2014 Yazidi massacre as a genocide.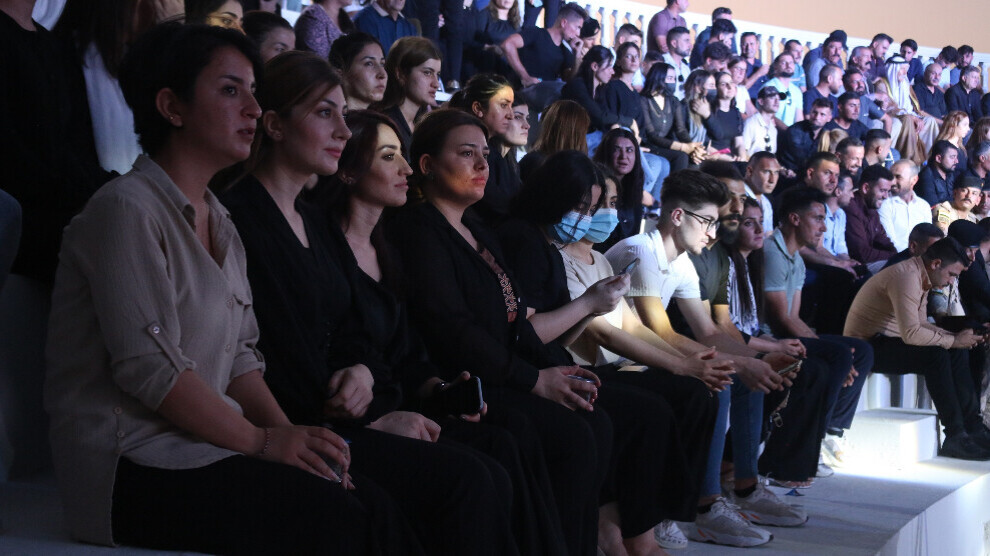 Non-governmental organizations in Shengal held a commemoration event to mark the 8th anniversary of the genocidal attacks launched by ISIS mercenaries on August 3, 2014.
Representatives and members of 21 non-governmental organizations gathered in Sinune district and lit candles after a minute's silence in memory of those slaughtered in the ISIS onslaught.
A documentary about the genocidal attacks which the Yazidi people define as the 73rd firman [decree of genocide] was screened during the event. Nadia Murad, a Yazidi woman rescued from ISIS and awarded the Nobel Peace Prize in 2018, appeared as an on-air guest.
After the speeches, musical groups took the stage. "Eight years have passed since the massacre, but its effects continue. 2,882 Yazidis are still missing, and only 31 mass graves out of 82 have been opened. ISIS demolished 68 historical domes. Yet, there have been only two trials so far. No steps have been taken by the states for the reconstruction of Shengal," a joint statement made on behalf of non-governmental organizations at the commemoration event said.
"Necessary work is not being done to reconstruct Shengal. Only 11 states have recognized the genocide so far. We call on all countries to recognize the 2014 Yazidi massacre a as genocide. All countries should prosecute ISIS members. Iraq should implement its constitutional decision concerning the women rescued from ISIS. The suffering of our people continues, and necessary actions have not been taken to reduce our suffering," the statement continued.
"We call on all Yazidi institutions and organizations in the world and the region, especially the United Nations and Iraq, to meet the demands and rights of the Yazidi people.
Our people should be given their basic rights to make a life for themselves, and we call on Iraq and the United Nations to inquire into the whereabouts of the missing Yazidis.
We commemorate all the martyrs of the 2014 mass slaughter once again and express our gratitude to the forces who sacrificed their lives for Shengal. We demand the freedom of the Yazidis still held by ISIS. Everyone bears responsibility for our people and should do their part."