Nusaybin co-mayor, Sara Kaya remains in prison
"The investigation about me is a well prepared conspiracy. I believe I could not express myself sufficiently via SEGBIS. Therefore I want to defend myself by coming to the courtroom in person."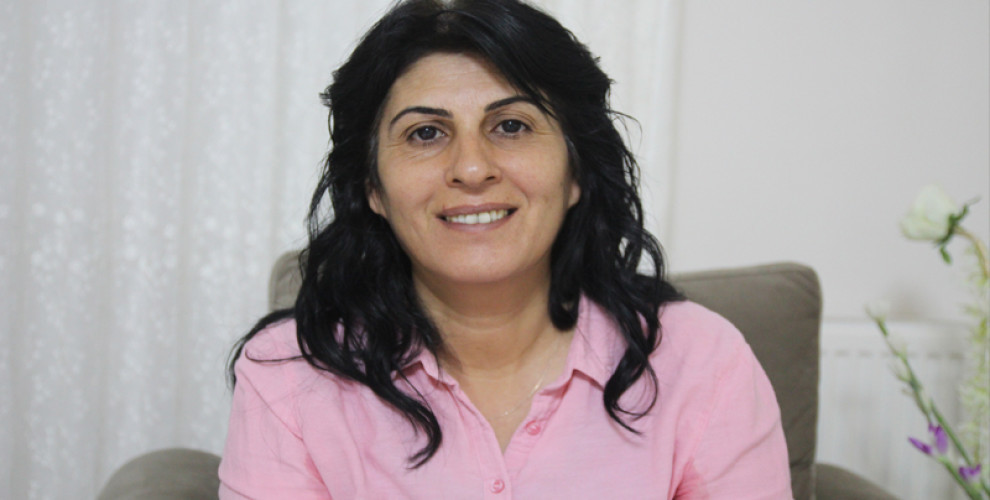 The 10th hearing of the case against Nusaybin co-mayor, Sara Kaya, was held in Mardin 4th Heavy Penal Court on Monday.
Kaya was taken into custody on 13 January 2017 after police raided her house. Fourteen days later she was remanded in custody and replaced as mayor by a State-appointed trustee. She faces charges of "undermining the integrity of the State".
Kaya attended the hearing via the Audio and Video Information System (SEGBİS), while her lawyers were at the Court as well as relatives and HDP province and district executives.
Mardin Police Department had not sent to the hearing the requested reports by Kaya.
The prosecution repeated the opinion he had given in previous sessions, asking for life sentence.
Kaya said: "The investigation about me is a well prepared conspiracy. I believe I could not express myself sufficiently via SEGBIS. Therefore I want to defend myself by coming to the courtroom in person."
Court Decision
The court acknowledged that the required files had not been sent to Kaya. However it also ruled for Kaya to remain in prison and adjourned the trial to 27 March, allowing Kaya to attend the hearing.
Solidarity from Sweden
Söderhamn Mayor, Sven-Erik Lindestam, had sent a letter to the Turkish government in the last days of 2018 saying that he was deeply concerned about the health of co-mayor Sara Kaya and asked for her release.
The municipality of Nusaybin (Mardin) and the municipality of Söderhamn had signed a twin municipality protocol in 2011.
Both municipalities have carried out many joint projects until the AKP stripped the municipality of its elected representatives and appointed a trustee.
The municipality of Söderhamn had protested the occupation of Nusaybin Municipality and the arrest of co-mayor Sara Kaya.