Nusaybin Trial: Defendants expose torture and harassment
Defendants said they expect no justice from the biased Court.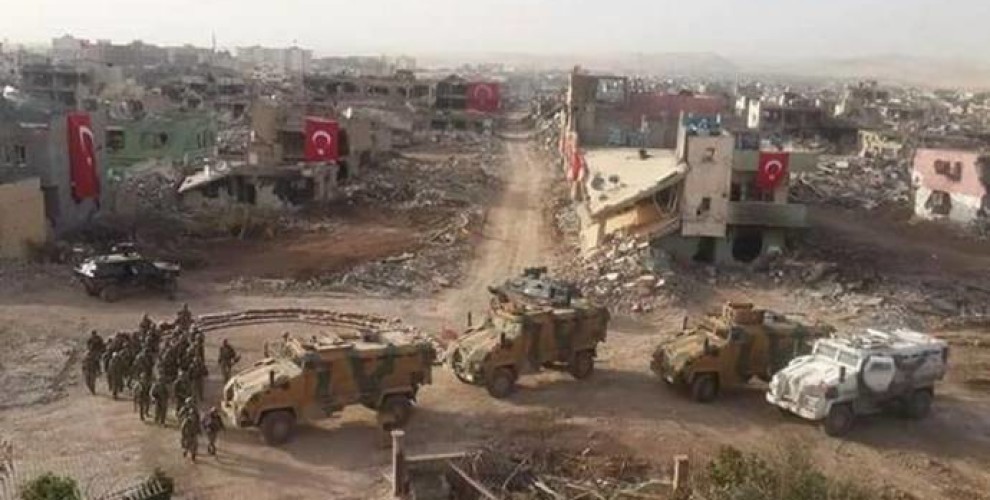 The third hearing in the case against the 53 people arrested  after the siege and attack on Nusaybin on 26 May 2016, resumed on Tuesday at Mardin 4th Heavy Penal Court.
The Court allowed only ten family members in the hearing room.
Stories of torture
The prosecution opened the hearing demanding to continue the detention of the prisoners.
After that, some of the prisoners who were not brought to the courtroom were asked to testify via Audio and Video Information System (SEGBİS) from the prisons where they are detained.
The prisoners refused to give statement via SEGBIS and demanded to be brought in Court.
Tufan İlbaş spoke of the situation of injured friends in prison, "We want our friends to be treated. You have to be neutral here. You cannot go on with the torture you did".
Prisoner Ibrahim Halil Ildız spoke of the torture he was subjected to. "My ears are torn because of torture. In my nose I still have a piece of shrapnel".
Confirming that pressures in prisons have reached an unbearable stage, Ildız added: "You won't find this kind of repression in the Banana Republic even. The court is under the influence of the prosecutor. It acts according to his wishes. We have been dealing with this fascist mentality for years. We have a prosecutor with a male dominant mentality standing there. You studied that much, but you are empty. I condemn this court".
Defence rejected
Prisoner Hamit Acu said that better conditions must be created for the next session. "So-called law state, but condition is not provided for us. We are 12 hours from Tokat. No smoking is allowed on the way here, they don't even give us water. Our other friends should also be here".
Another defendant, Baver Başak said: "We don't expect any justice from this Court" and asked defendants to be sent to prisons close to Mardin, in order to be able to defend themselves in a better way.
Başak stated that they won't attend the hearing if their demands are not granted.
Health care
Defendant Firat Çiftçi said that he had been forced to strip search on his way to prison from the second hearing.
Çiftçi, who is held in Osmaniye prison, said that the letters they send to their co-defendants are not delivered. 
"Our ill friends need to be treated. You are violating the Constitution. If you don't bring all the defendants to this Court, we won't be attending the hearings".
The lawyers spoke after the defendants.
Rengin Ergül, lawyer of Sadık Tan, said: "I was able to get the prosecutor's file on torture. When I demanded images of torture, the prosecutor's office shamelessly told me 'If you do this, I will decide to dismiss the file'. There is a clear will to cover up the events in Nusaybin by declaring half of the dead as "martyrs" and half as "terrorists". There are 53 defendants in the file right now. My client's name is not even mentioned".
Ergül demanded the accusation to be contested to every defendant and recalled that Erkan Benli, who plays guitar, had his arm broken.
Ergül stated that the prisoners were subjected to torture and vengeance while being taken to prisons.
"These trials - he said - are against the achievements made by the Kurdish people".
The lawyer demanded photos and complaints to be added to the file and asked for the transfer to closer prisons of all defendants.