People denounce ISIS activities in Maxmur region
The growing activity of the Islamic State jihadist militia around the Maxmur region is causing widespread concern among the population. There are reportedly at least 300 ISIS jihadists on Mount Qereçox in Iraq.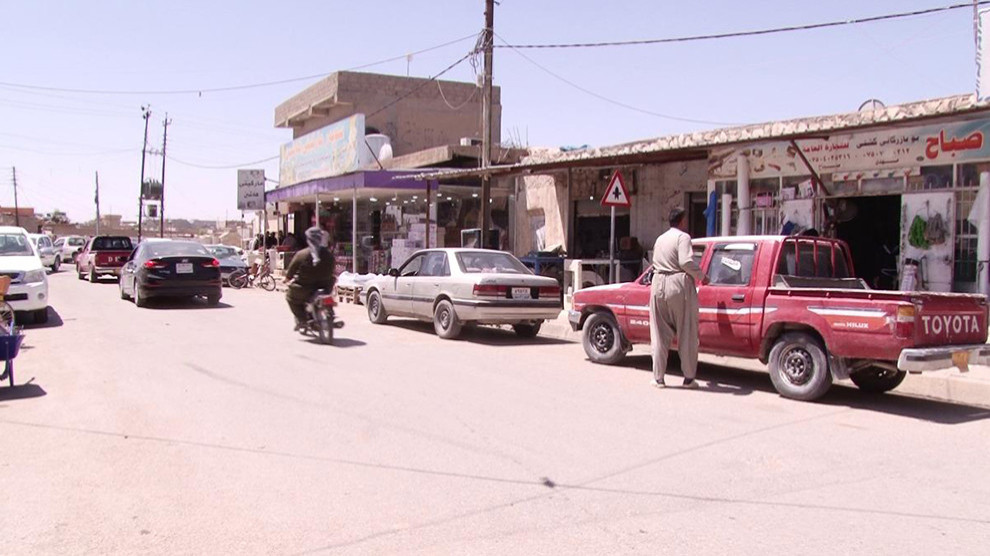 Following the victory over the so-called "Islamic State" in northern and eastern Syria, the activity of the jihadist militia in Iraq is increasing. The people of the Kirkuk, Maxmur, Mosul, Khanaqin, Ambar and Diyala regions are threatened by this increased ISIS activity.
Southern Kurdistan-based RojNews agency talked to people from around the city of Maxmur. One of the residents explains, "ISIS gangs are setting fire to the wheat and barley fields of the local people here in the area. These gangs walk around quite openly here. In the region is the Iraqi army, which is actually responsible for security here."
Another resident of Maxmur, who does not want to be named, says, "We live here in Maxmur. Our situation is very bad. We cannot move freely in the city. The ISIS gangs set fire to our fields. The ISIS is ten kilometers from Maxmur. The gang members come and go as they please. Nobody asks them anything. There are many of them in Girede Şîn, Mela Xanî, Girgiraw and Kurtan Diru. There are as many just on Mount Qereçox."
Nasir Latif from Maxmur says: "The ISIS presence on Qereçox is a threat to our villages." Mount Qereçox is located just behind the Maxmur Refugee Camp. The camp is home to thousands of people who were forced to leave their villages in northern Kurdistan in the 1990s due to the repression of the Turkish state. After long escape routes and stays in various camps, Camp Maxmur was founded in 1998.
The emergence of the ISIS was also discussed with Reşad Gelali of the Maxmur Committee of the PUK (Patriotic Union of Kurdistan). Gelali states that the terrorist militia has been organizing and training its members on Mount Qereçox for more than a year. "There are more than three hundred of them who have many weapons. The ISIS people could use these weapons anytime in the region. There are no sources of water on the Qereçox. How can three hundred ISIS jihadists live there? "asks Gelali.