People in Sulaymaniyah protest Turkish attacks
Thousands of people marched in Basurê (South) Kurdistan, in Sulaymaniyah, to protest the Turkish state's invasion and the occupation attacks.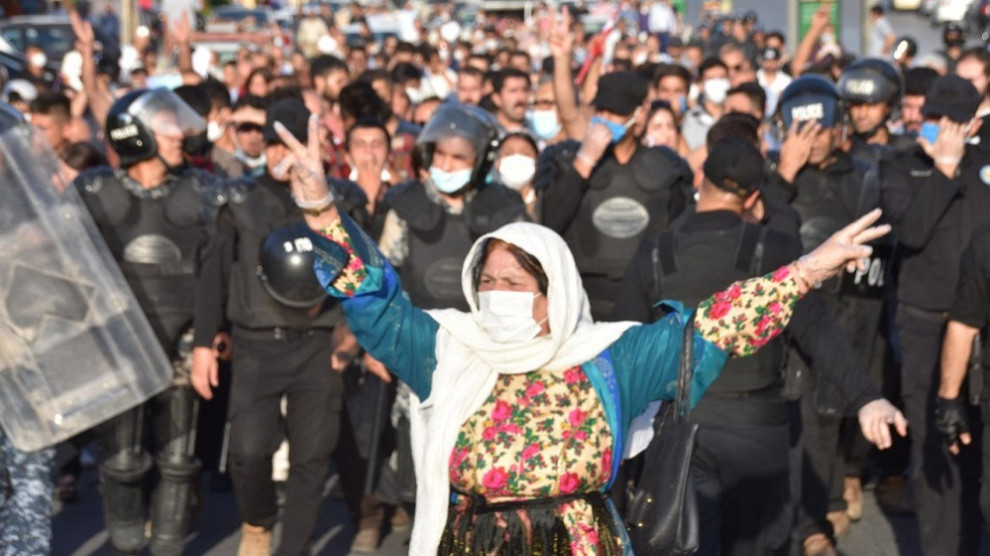 Thousands of people, including political party representatives, intellectuals, writers, and artists, gathered in front of Baxa Gişti Park in Sulaymaniyah to protest the occupation attacks and condemn the silence of the South Kurdistan government.
Hundreds of people from Halabja, Germiyan, Derbendixan, Çemçemal and Pencwin also joined the demonstration.
The mass gathered in front of Baxa Gişti and wanted to march towards Seholeke. The public order forces and the government attempted to block the people but did not succeed. Public order forces and police then attacked the public with tear gas bombs and batons. About 20 people were injured in the attack.