People in Zînî Wertê ask the KDP to withdraw its forces
The people of Zînî Wertê called on the KDP to withdraw its military forces from the region.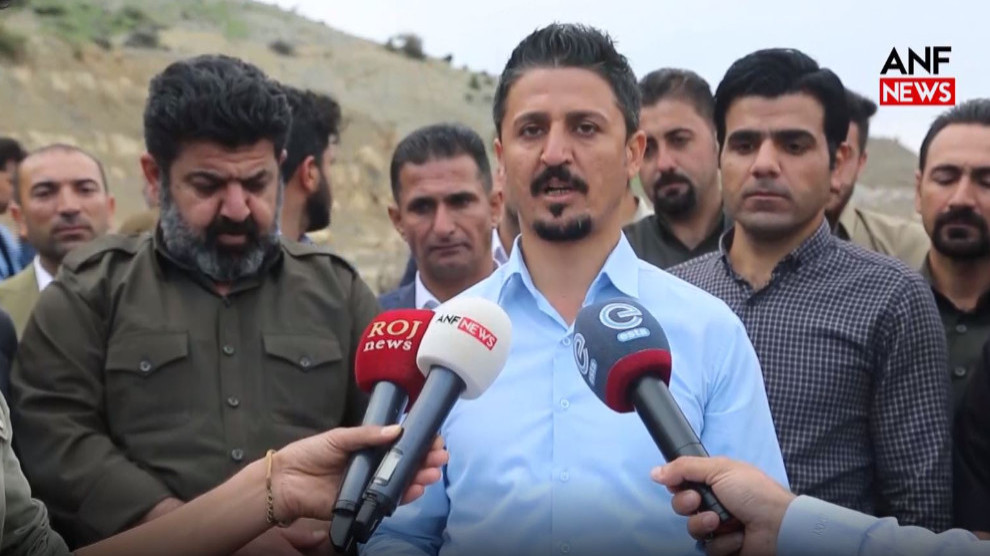 People living in Dola Şawrê, Zînî Wertê, Gundê Pilingan and Raperin held a press conference today to announce the decision they have taken.
Kosret Xidir read the statement on behalf of the residents. He stressed that residents met on 19 April and concluded that the deployment of forces to Zînî Wertê might trigger an internal conflict.
The people of the region presented their common demands to the KDP forces.
The demands are as follows:
"All military forces deployed in Zînî Wertê must be withdrawn and the region's stability must be restored.
If this is not done, as people of the region, we will put social pressure on those concerned to respond to our demands. "
Kosret Xidir said they would submit their demands to all forces, the Regional Government Presidency and the public opinion.