PKK pays tribute to guerrilla Avesta Firaz Herekol
PKK expressed their condolences to Avesta's family and comrades, and to the Kurdish leader and people.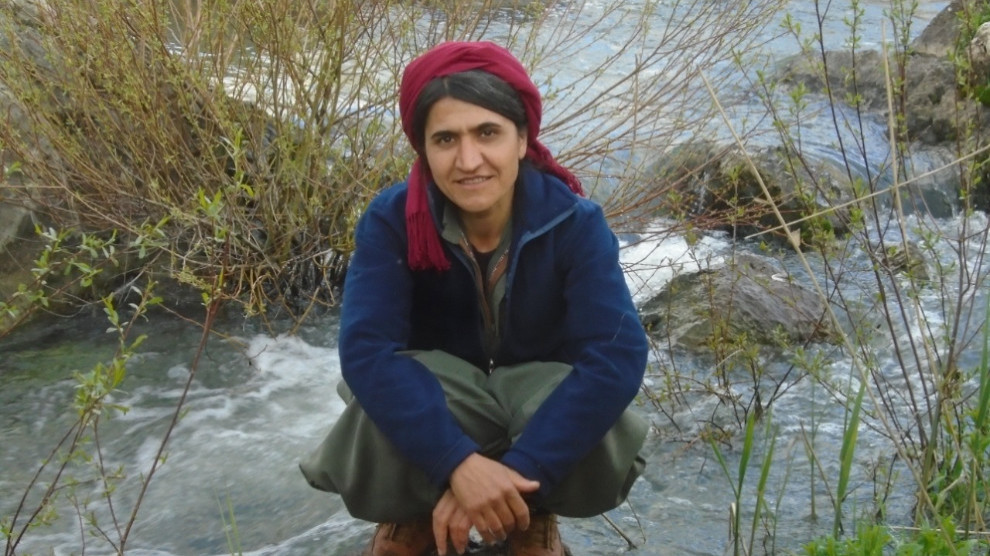 PKK Committee for Solidarity with Martyrs' Families said in a statement that guerrilla Avesta Firaz Herekol (Hazal Kil) fell martyr in Medya Defense Zones on 13 May. She passed away because of a disease.
The PKK Committee expressed its condolences to guerrilla Avesta's family and said: "We would like to express our condolences to President Apo, Avesta's precious family, our people and all her comrades. Avesta was one of the leading cadres of our people."
The statement added: ''Avesta Firaz Herekol (Xezal Kil) joined the guerrilla ranks when she was very young in Antep in 2009 and went to serve the people and the country in all parts of Kurdistan with the enthusiasm of youth. During the brightest period of the struggle, while working on the legitimate cause of our people, she was detained by the Turkish state and put in prison. She continued her struggle in the line of resistance in prison."
The statement continued: "Our friend Avesta was a member of the PKK Martyrs Committee in the late stages of her revolutionary life. She passionately tried to protect the legacy of the martyrs. Avesta was in the hearts of her friends with her humility and self-sacrificing spirit, and with these features she tried to comply and succeed in her revolutionary work.
In this sensitive period of struggle, the martyrdom of Avesta is a great and heavy pain for the Freedom Movement and our people."