Police banned night in solidarity with Rojava in Berlin
A night of solidarity with Rojava was banned by police in Berlin.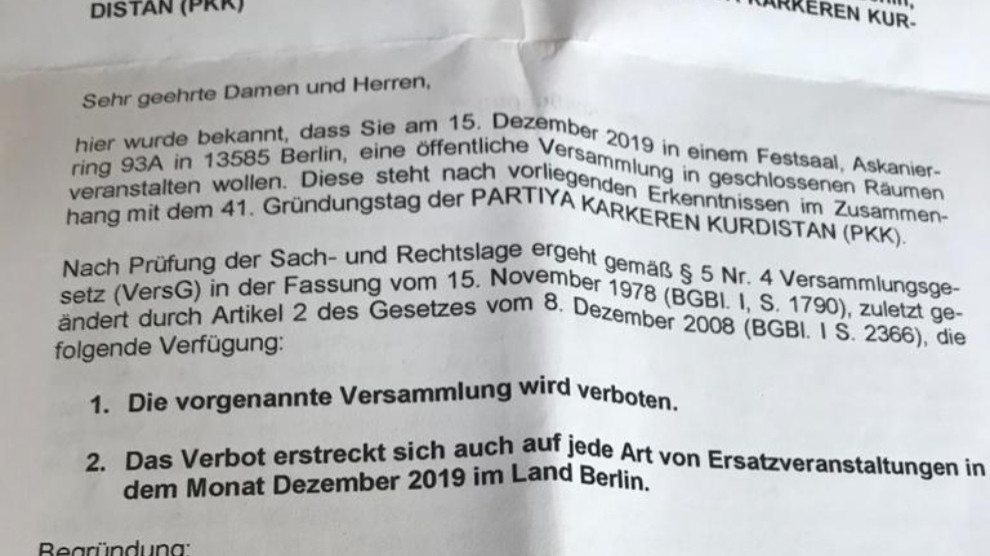 A night of solidarity with Rojava which was to take place in Berlin on Sunday was banned by police.
The Berlin Solidarity Committee with Rojava said in a statement: "We declare that this prohibition is an arbitrary attitude that undermines democracy and freedom of opinion.
This attitude of the German police is arbitrary and has no legal justification. This prohibition has been handed down to please Erdoğan and is an act of submission to the threats of the Republic of Turkey. We are sorry to inform our people of the impossibility to hold the night as scheduled."