Preparation for a 'new operation' on Ankara-Hewler line
The Turkish regime is claimed to be preparing for new occupation operations against South Kurdistan and Rojava. Pressures against Maxmur and Shengal are planned to be increased in this scope.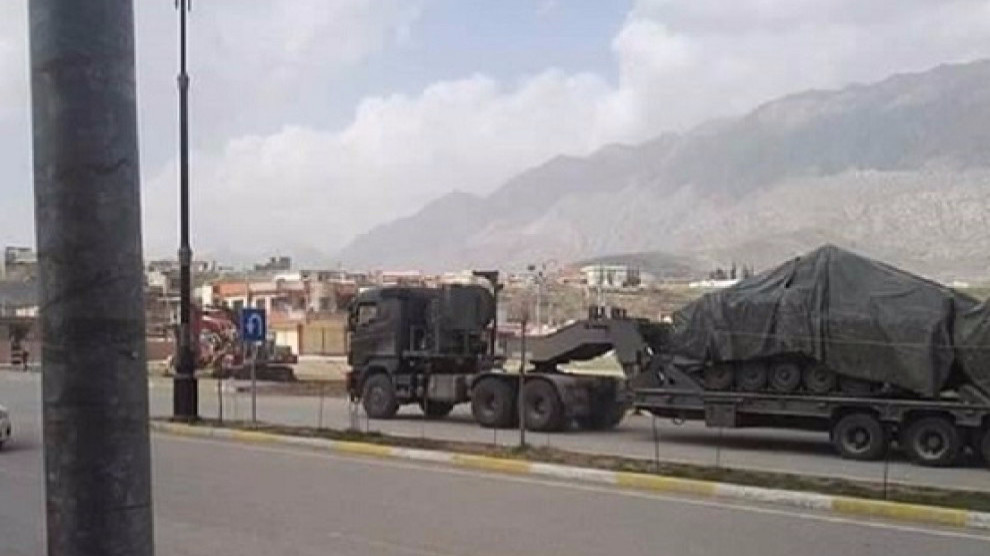 Mesopotamia Agency (MA) reported that the Turkish army is getting prepared for a new 'special operation' against southern Kurdistan, northern Iraq.
Basing the report on local sources, MA said that the Turkish army has dispatched a large number of troops, including village guards, and military equipment to the Derecik town in Şemdinli district of Hakkari.
The troops deployed to the border are reported to be planning a "special operation" against the Barzan region in Hewler's (Erbil) Soran district. The goal of the operation is said to be to invade and settle in the Goshine region located between Xakurke and Xinere.
In parallel with that, the Turkish regime is reported to be planning an aggression against Rojava, northern Syria. The Turkish military build-up in Akçakale district of Urfa bordering Gire Spi city of Rojava, which has been continuing for a while, is associated with this aggression plan. MA claims that both operations will be carried out simultaneously.
PRESSURES AGAINST MAXMUR AND SHENGAL INCREASED
According to the same report by Mesopotamia News Agency, Turkey's plan includes increasing pressures against Maxmur and Shengal on the excuse of the attack against the Hewler Turkish Consulate General staff who had been involved in spying.
The Turkish regime is reported to have had talks with the regional administration in Hewler, which reportedly ended up with a decision to "increase the pressure". The arrest and interrogation of several people from Maxmur following the attack, is asserted to have been carried out in the scope of the mentioned meeting.
THREE HILLS IN SHELADIZE TURNED OVER TO TURKISH FORCES
On the other hand, ANF Sorani service reported that KDP (Kurdistan Democratic Party) forces have abandoned the Mirwasye and Kepki Kejwê hills in Sheladize town, in Duhok's Amadiya district, and turned them over to Turkish troops.
The Rebia hill in Sheladize region, and another hill in Sire town had been abandoned to the Turkish invasion forces last week.
Reports suggest that KDP forces are building a road for military vehicles between Sheladize and Derelok with the intention of protecting Turkish troops from the anger of the local people. The construction equipment used here were reportedly brought from Turkey and are operated by KDP men.