PYD Co-chair: We must stand against attacks in unity
A delegation made up of representatives of political parties in Rojava visited the Goran Movement in Sulaymaniyah.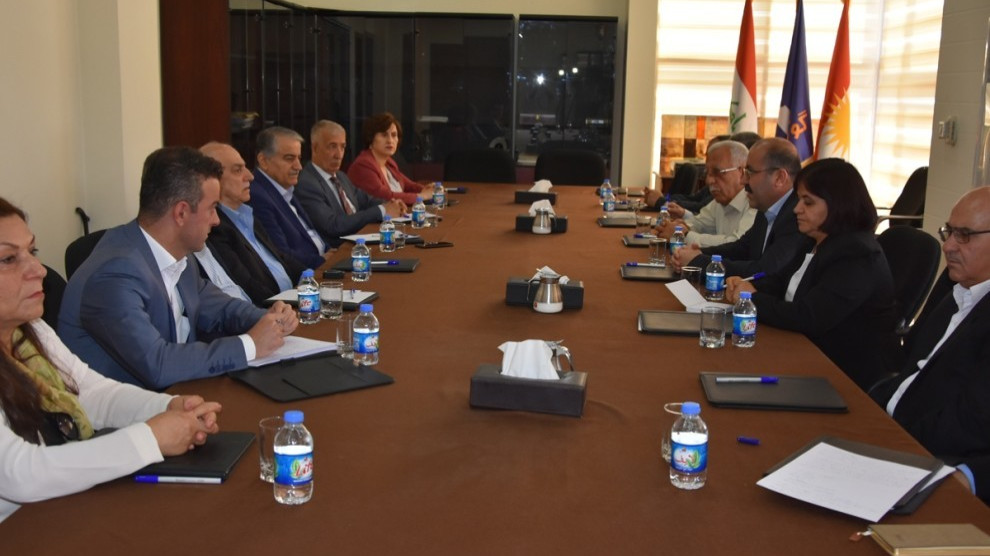 The delegation made up of PYD Co-chair Shahoz Hesen, Syrian Kurdish Democratic Party Secretary General Shex Baqi, Syrian Kurdish Left Party Secretary Mihemed Musa, Syrian Kurdish Alliance Chairperson Mustefa Meshayix and Kongreya Star Representative Cihan Xelil went to Sulaymaniyah yesterday.
The delegation met with Gorran Movement President Omer Seyid Eli and several Gorran officials in Sulaymaniyah.
PYD Co-chair Shahoz Hesen spoke after the visit and said: "The process we are in is important for all four parts of Kurdistan. The Turkish state continues the invasion attacks from all sides. Kurds must have a united single stand against invasion attacks. They want to implement the same things they did during the invasion of Afrin in Bashur today. So, wherever we are, we must stand against these attacks in unity."
The delegation will visit the PUK after the meeting with the Gorran Movement.