Reactions to siege attempt in Maxmur increase
The South Kurdistan HDP Representative Office and the Amude Assembly condemned the Iraqi army's attempt to besiege Maxmur and demanded its immediate withdrawal.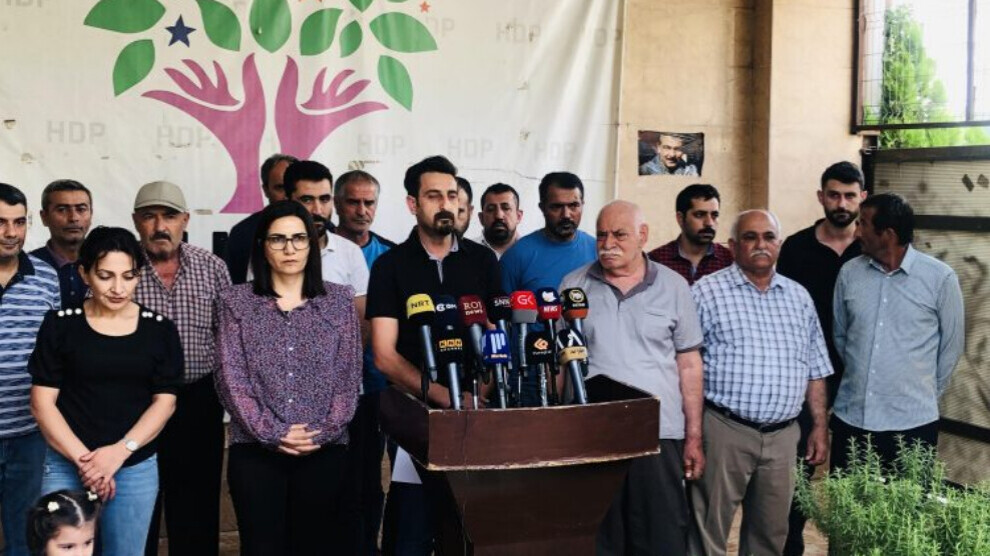 The attempts by the Iraqi Army to enter the Martyr Rustem Cûdî Refugee Camp in Maxmur with weapons and armored vehicles and to surround it with wire fences, were frustrated by the resistance of the people of the camp.
The HDP Kurdistan Region Representative Office in Hewler (Erbil) made a statement regarding the siege of Maxmur Camp. The HDP Kurdistan Region Representative co-chair Hikmet Hatip read the statement.
Hatip pointed out that Maxmur Camp is a camp where refugees from Bakur Kurdistan live under the control of the United Nations and said: "Attacks against the residents of Maxmur Camp have been going on for years. This situation causes unrest among citizens. That is why we condemn the siege of the camp."
Attempt to build an open prison
Pointing out that the purpose of the Iraqi army's attacks on Maxmur Camp, which has been deprived of health, education and many other vital rights for years, was to create an open prison, Hatip said: "This is an inhuman attitude. We condemn this attack in the strongest terms. We stand by the people of Maxmur. The United Nations must fulfil its responsibilities. The Iraqi army must withdraw from Maxmur."
Call for support for the people of Maxmur
Another condemnation came from the Qamishlo Canton Amude Assembly. Assembly member Hena Xalid said in a statement: "The enemies of the Kurdish people continue to kill, displace and violate the rights of Kurds throughout history. Thousands of people from North (Bakur) Kurdistan were displaced and went to live in Maxmur Camp. Despite the difficult geography of the region and the unsuitable conditions for life, the people of Bakur Kurdistan were able to create life from death. Attacks against them have continued since the day they settled in the camp. Although the camp is under UN supervision, the Iraqi army has surrounded it since Saturday. The siege against them is also against the right to protection of the refugees. The Iraqi government should not be deceived by the policies of the Turkish government. In this difficult time, our people in Maxmur Camp are besieged, hostile policies are implemented against our people in Shengal, and the Semalka Border Gate is closed. These policies are interrelated. We call on our people in Bashur Kurdistan to support their brothers in Maxmur. We also call on the UN and the Iraqi government to protect the rights of refugees."