Relatives of the Roboski victims: Our fight continues
For the 350th time, relatives of the victims of the Roboski massacre met yesterday. They are willing to continue their fight until justice is done.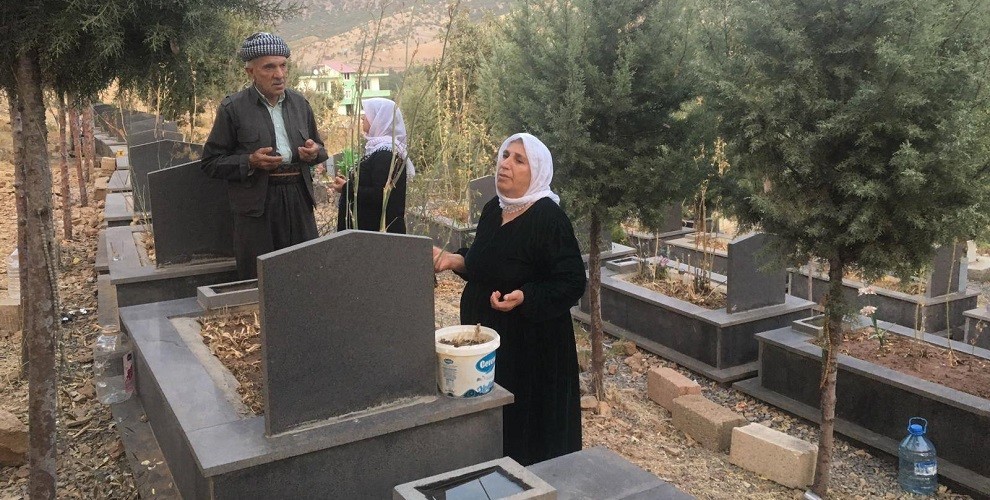 350 weeks have passed since the massacre of Roboski (Ortasu). In the evening of December 28, 2011, in the border area of ​​Şirnex-Qilaban (Şırnak-Uludere), 34 residents of the village of Roboski were killed in a bombing by the Turkish Air Force.
The young men between the ages of 13 and 38 whose families lived on border trade were returning from southern Kurdistan when they were killed in the bombardment of Turkish fighter jets. President Erdoğan thanked the military authorities for the massacre, nobody was held accountable. Since then, the victims' relatives come together at the graveyard every Thursday to demand justice.
And yesterday too, the families remembered their victims in the cemetery of Roboski. "The state has closed the court records and shelved democracy, human rights, equal rights and justice. But our fight for justice continues," said a relative at the gathering.
The families renewed their promise to continue their struggle until the perpetrators of this massacre are brought to justice.