Sarya Marînos: Women got to know themselves thanks to Abdullah Öcalan
Mamxur Martyrs' Families Association and Ishtar Assembly member Sarya Marînos said that women got to know themselves thanks to the thoughts and ideas of Kurdish people's leader Abdullah Öcalan.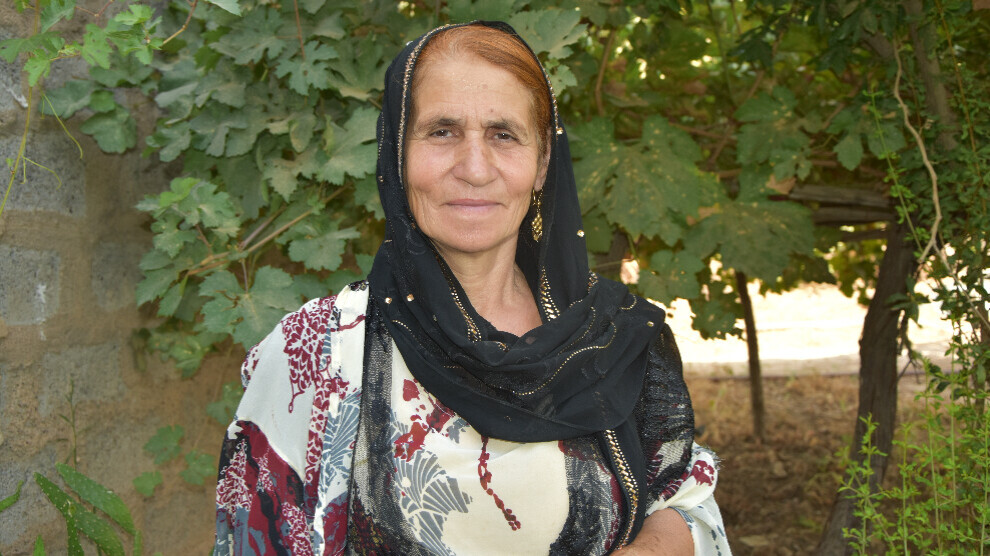 Sarya Marînos, a member of the Martyrs' Families Association and the Ishtar Council, spoke about the work of women living in the Martyr Rüstem Cudi Refugee Camp (Maxmur).
She said that mothers both do housework and take place in institutions, and added: "Mothers do everything now. I am a member of the Martyrs' Families Association and the Ishtar Assembly. We also carry out institutional work without hesitation. We go to the institution in the morning and make our plans. We visit the families of the martyrs. Every Wednesday we prepare a program for our people in Maxmur Camp. The Martyrs' Families Association is a sacred place for us. Our work gets stronger every year. When you go to the institution, you feel different. We feel we can breathe in the institution.
In the past, all the work was done by women, but their work was not seen. They do not allow a woman to rebel against her enemy. After the PKK emerged, many changes took place. Before Leader Apo [Abdullah Öcalan], women's labor was invisible. Now women can do any job in any field. Our heroines are now fulfilling their duties both in the mountains and among the people. Thanks to Rêber Apo's thoughts and ideas, women got to know themselves. Because Rêber Apo placed great value on women. Now women have power and an army."
No one can stand in front of a woman who wants to improve herself
Emphasizing that women are no longer slaves as before, Sarya Marînos noted that women broke the old mentality with their power. "We were told to stay at home and take care of our children, but we didn't accept it," said Marînos, adding: "We both worked outside and looked after our children. Nobody can stand in the way of a woman who wants to improve herself. Women can improve themselves in every field. Women should protect their labor. It is in the hands of mothers. Women's labor has been ignored for years. The PKK gave women an opportunity and we must protect it."
Marînos said that she worked both at home and in two institutions, and drew attention to the fact that women can achieve many things if they want. Stating that they are working for martyrs and women, Marînos concluded her speech with the following words: "Women have been oppressed over the years, but now we can say that they have woken up from their sleep of death. The work we carry out is for us women. Even though I do housework, working in the institution is never tiring for me, because it is also a way to release my anger. Working in the institution makes me very happy."