Some of Behdinan hunger strikers in bad condition
The situation of the Behdinan hunger strikers, who have not been released despite a court in Hewler ruling that they should, is getting worse.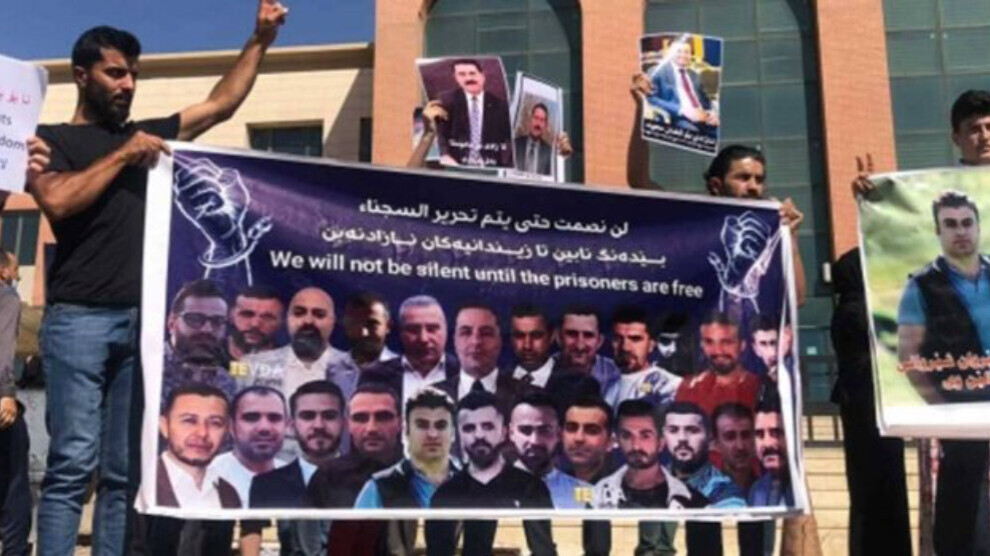 A court in Hewler had ruled that some of the Behdinan prisoners should be released on the first day of the Feast of Sacrifice.
However, the release was postponed without any justification. Around 60 Behdinan prisoners went on hunger strike and death fast against this unlawfulness on 22 July.
At first, five prisoners - Yusif Şerif, Mehmud Naci, Kovan Tarıq Cubrail, Emced Yusif and Nechirvan Haci - went on death fast. Later, they were joined by 55 other prisoners.
According to Rojnews, the health conditions of some of the prisoners on hunger strike quickly deteriorated, although none is in a life-threatening condition for now.
It was reported that on the night of 30 July, Nechirvan Bedie from Sheladize vomited blood.
Despite this, medical teams are prevented from visiting the prisoners.