Spokesperson of youth organisation in South Kurdistan joins guerrilla ranks
Amed Ranya, spokesperson of the "Patriotic Youth" organization from South Kurdistan, joined the guerrilla ranks.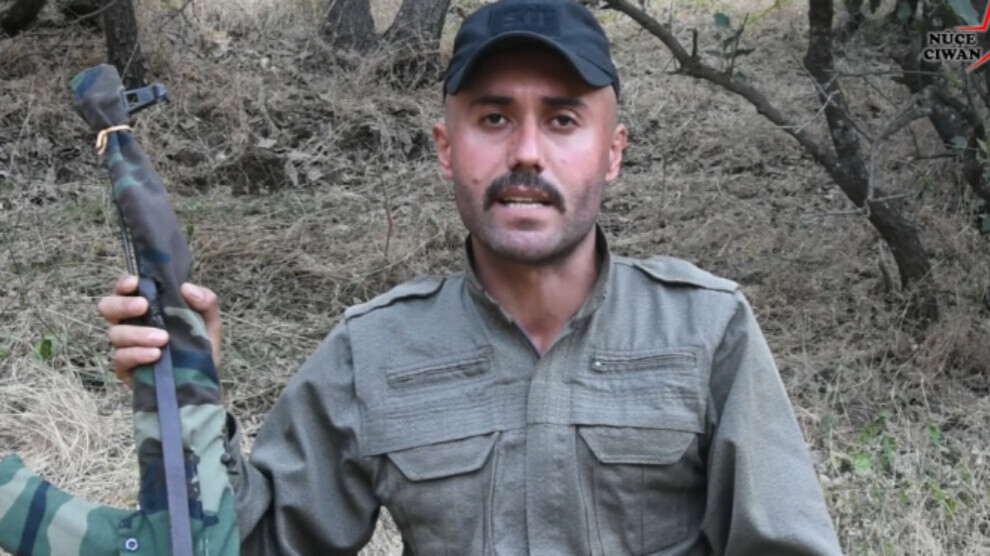 According to Nuçe Ciwan website, Amed Ranya joined the guerrilla ranks after Komalên Ciwan's call for mobilization with the slogan "Werin Cenga Azadiyê Against Betrayal and Occupation".
Speaking to Nuçe Ciwan, Amed Ranya said that he is from the city of Ranya in South Kurdistan and added: "I am now in the free mountains."
Amed Ranya said that he will "follow in the footsteps of the martyrs," and added: "As everyone knows, there is a serious danger to the Kurdish people and the Kurdistan Freedom Guerrilla in Avaşîn, Zap and Metina, because the invading Turkish army uses chemical weapons against the guerrillas."
Amed Ranya continued: "As a young man from South Kurdistan, I joined the guerrilla ranks to stand up to these attacks. If the invading Turkish Republic is killing a guerrilla, then we, as the youth of the South, must join the ranks in hundreds."
Calling on the youth of South Kurdistan, Amed Ranya said: "The youth of Bashurê Kurdistan should join the guerrilla ranks, we should not remain silent. Everyone knows that chemical weapons are used against guerrillas. Enough of this silence. How long will we be quiet?"