State forces do not comply with hunting ban in Hakkari
Although the hunting of wild animals is prohibited in Hakkari, endangered species are still pursued and shot by so-called village guards and Turkish soldiers.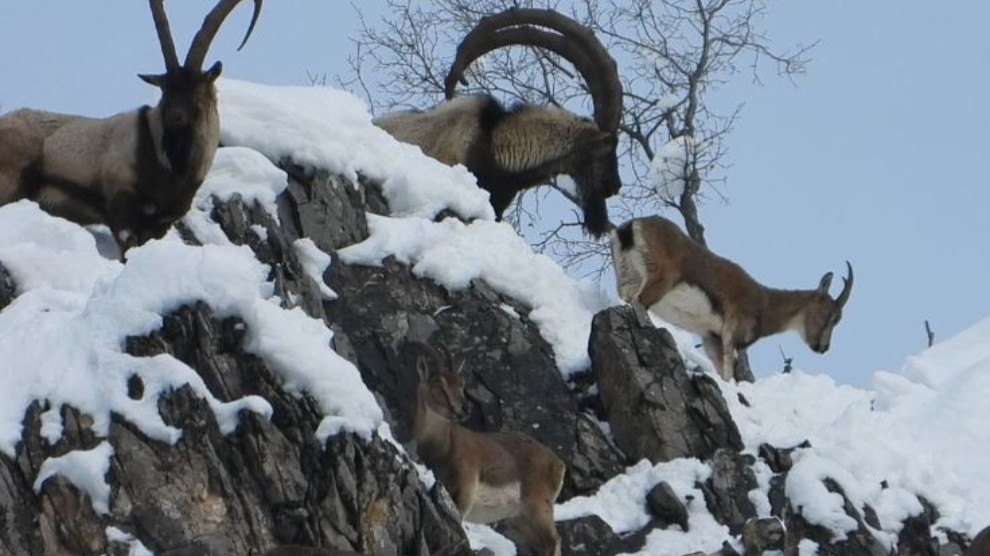 The illegal hunting of wild animals is spreading more and more in Kurdistan. Instead of enforcing the hunting ban against the protected animals, state forces are mainly involved in the hunting. In the Northern Kurdistan province of Hakkari there are particularly many species threatened with extinction.
Especially in recent times, the slaughter of the region's fauna has taken on increasing proportions. For example, in the areas of Kırıkdağ and Mount Sümbül, mountain goats are shot by Turkish soldiers and so-called village guards.
According to eyewitnesses, the village guards hunt the protected game species almost every day.
Anonymous eyewitnesses tell that: "Sometimes they kill three, sometimes four or more mountain goats. Although it is forbidden, nobody says anything against it. There is a military base directly where they hunt, but the soldiers close their eyes."