Statue in memory of Diyar Xerib unveiled in Qandil
A statue in memory of Diyar Xerib (Helmet) in Binarê Qendil, in ​​South Kurdistan was unveiled with a ceremony on Sunday.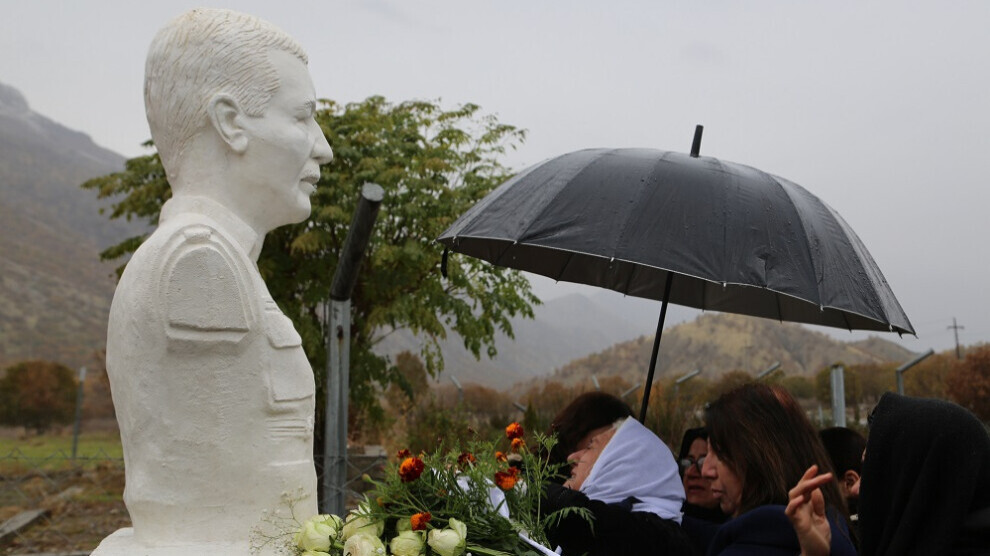 A ceremony was organised in the village of Indzey in Binare Qendil to unveil the statue in tribute to Diyar Xerib. The opening was made by Diyar Xerib's mother, Sediye Hazim.
Speaking on behalf of his family, his brother Rizgar Xerib thanked the participants and celebrated the 42nd anniversary of the PKK. Rizgar Xerib called for the strengthening of the freedom struggle.
Ali Qadir, the head of the Darko organization, underlined that Diyar Xerib was one of the national symbols.
Binare Qendil Municipality co-mayor Mehmet Hesen also said that Qendil is proud of Diyar Xerib.
KCK General Presidential Council Member Diyar Xerib (Helmet), guerrillas Devran and Şahin fell as martyrs as a result of the air strike carried out by the invading Turkish state on 5 July 2019.