Students abducted, universities besieged by security forces in Hewler
In Southern Kurdistan, students have been protesting for five days against the lack of scholarships and their poor living conditions. In Hewler, a group of students has apparently been abducted by security forces.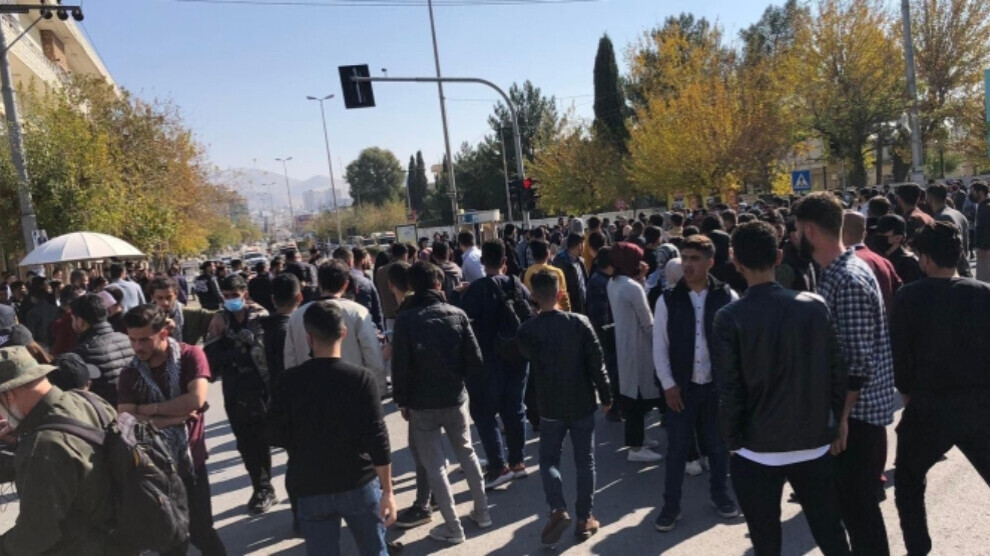 The student protests in Southern Kurdistan (Northern Iraq) continue. Since the weekend, students in Sulaymaniyah, Hewlêr (Erbil), Halabja and other cities have been protesting against the non-payment of scholarships and the poor condition of dormitories and faculties. As the security forces are acting with great brutality against the protests, arrests and injuries continue to occur.
According to the South Kurdistan-based RojNews agency, a group of students was abducted by security forces in vehicles with black tinted windows near the Ministry of Higher Education in Hewlêr. Elî Heme Salih, a member of parliament, holds the head of government responsible for the incident and said that journalists were prevented from observing the incident by security forces.
Meanwhile, students at Salahaddin University in Hewlêr have once again taken to the streets. The KDP security forces (Asayish) are deployed in front of the universities in Hewlêr with a large contingent. Many students have had their phones taken away, and civilian police are mingling with the demonstrators. KDP forces are also besieging Soran University to prevent further protests.