Syrian Foreign Minister: What are Turkey's true goals?
Syrian Foreign Minister Waled Muallem pointed out that the Turkish state backs Al Nusra gangs in Syria.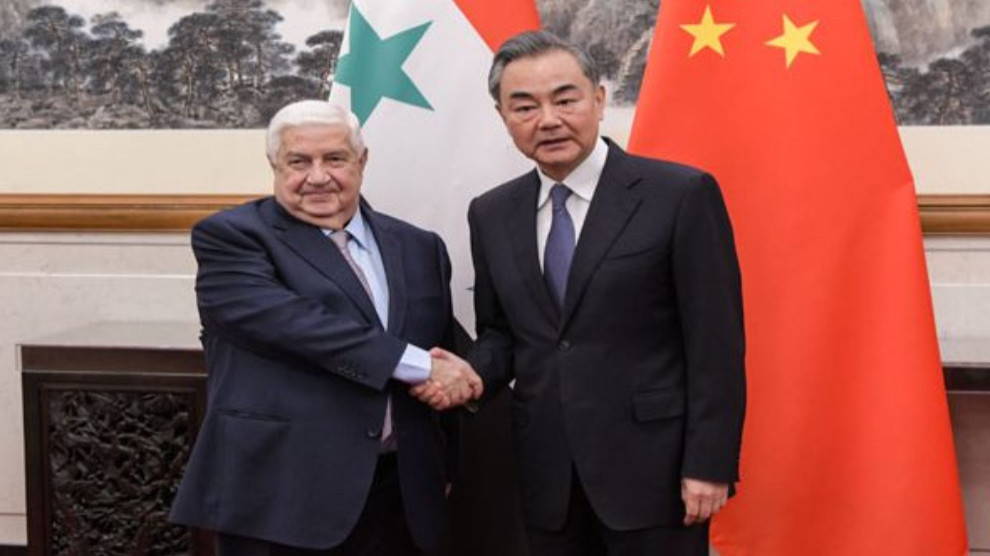 Syrian Foreign Minister Waled Muallem met with his Chinese counterpart Wang Yi in Beijing.
The two ministers held a joint press statement where Muallem spoke about the most recent clashes in Idlib. Muallem said, "We hope our army won't have to fight Turkey's army. That is our principled stance."
"We are fighting against terrorists, especially in Idlib, which is Syrian territory and part of our country," said Muallem and added: "The question now is: What does Turkey want to do in Syria? Turkey has invaded Syrian territory, and they have a military presence in certain parts of the country. Are they protecting the Nusra Front? Are they protecting the terrorist organizations, including the Eastern Turkistan Islamic Movement?"
Muallem said the Turkish state has occupied parts of Syria: "The true question regarding Turkey is: What are their true goals? We are fighting against terrorist groups and organizations. The whole world agrees that the people we fight against are terrorists."
The Ankara regime alleged that the Damascus regime bombed an observation point in Idlib, but Russia announced that the demand and the coordinates came from Turkey. The Turkish government denied this statement.
Muallem added that "all forces illegally present in Syria" must leave.