Ten soldiers killed in guerrilla sabotage in Van
Ten soldiers of the Turkish army were killed in Van during a sabotage action of the women's guerrilla force YJA Star against an armored personnel carrier.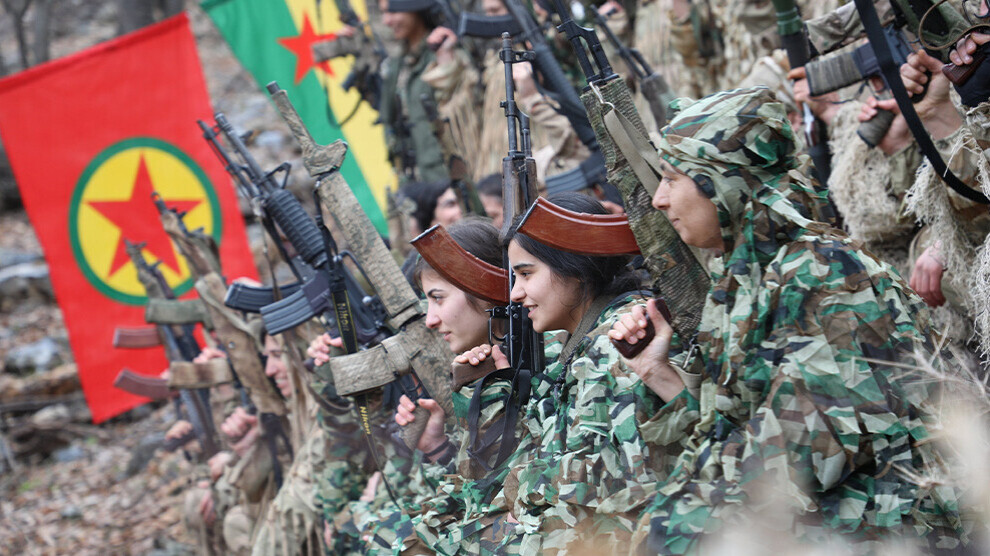 In the province of Van, ten Turkish soldiers were killed on Saturday in a sabotage operation by the women's guerrilla force YJA Star, said an assessment of the current war in Kurdistan issued by the press office of the People's Defense Forces (HPG) on Sunday.
According to HPG information, the action was carried out in the Çatak district and hit an armored personnel carrier. The Turkish vehicle entered the region a day earlier with another military vehicle after a radio base station in the outskirts of the village of Şaminis was destroyed by the YJA Star. The vehicles were observed until Saturday afternoon and hit at around 4 p.m.
The YJA Star declared that they carried out the actions on the occasion of the 37th anniversary of the beginning of the armed struggle of the Kurdish liberation movement on August 15, 1984, as part of the "Egîdên Botanê revolutionary victory offensive" launched in the region.
Guerrilla actions in Southern Kurdistan
The HPG further reported that the guerrillas fired heavy weapons at the summit positions of the Turkish occupation forces at Girê Şehîd Şahan in the region of Xakurke in Southern Kurdistan (Northern Iraq) on Friday. The targets were "successfully" hit; there is no information on casualties or injuries.
In Zap, the occupiers were also taken under artillery fire on Saturday. Military positions at Cîloya Biçûk were hit; the number of casualties in the ranks of the Turkish army could not be determined.
In Avaşîn, the guerrillas prevented a position expansion at Girê Sor today, Sunday. Due to the "effective shelling," the occupation forces were forced to stop their construction work and retreat a bit.
Attacks by the occupation forces
On Sunday night, the HPG press office registered intense helicopter activity over Girê Sor, Girê Spî, Tabûra Ereba, Girê Silêman and Mamreşo in the Avaşîn region. Air and ground attacks against the guerrillas' defenses in Werxelê occurred at about the same time. Earlier in the day, the slopes of Girê Sor were bombed by the Turkish army with heavy weapons.
HPG reported that there have been five uses of chemical warfare agents by the Turkish army. Meanwhile, reconnaissance flights continue. Surveillance drones fly over the region almost non-stop. The statement said that there have been no casualties among the guerrilla ranks as a result of Turkey's attacks.