The Guerrilla resists with spirit of sacrifice
The guerrillas in the front line in Xakurkê say the Guerilla resists with the spirit of sacrifice and that the invasion attacks of the Turkish state won't achieve results.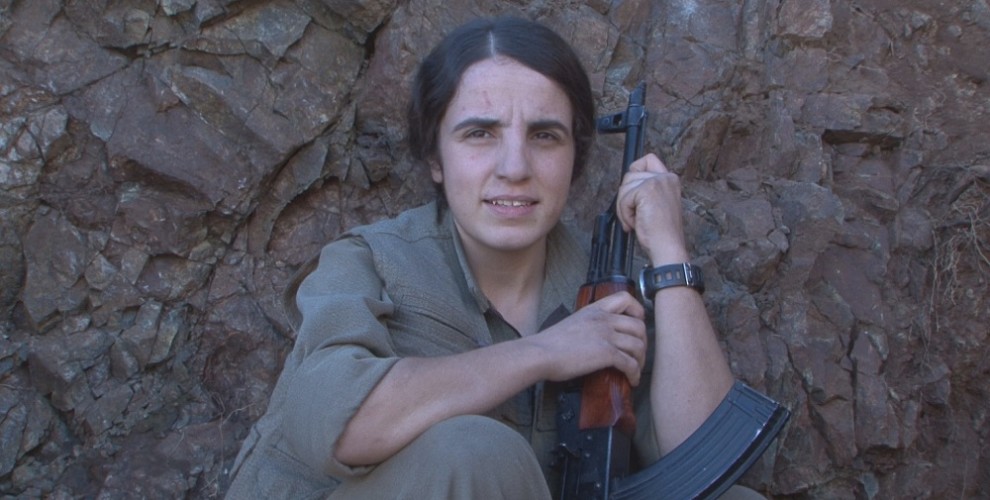 As attacks by the invading Turkish army against the Medya Defense Zones increase, guerrillas in the front line Brusk Deniz and Azime Botan stressed that resistance will prevail.
HPG guerrillas Brusk Deniz and Azime Botan spoke to the ANF about the invasion attempt the Turkish army launched on December 14. HPG guerilla Brusk Deniz said there is intense scouting activity and attacks by aircrafts, Howitzers and mortars. Brusk Deniz said: "The Turkish army is using intense technique to keep their soldiers in the area. There is a great resistance by the guerrilla against the invasion attempts. Effective actions have been carried out. The enemy came face to face with the iron will of the gurrilla."
"THE GUERRILLA RESISTS WITH THE SPIRIT OF SACRIFICE"
YJA-Star guerrilla Azime Botan pointed out that the Turkish army's attacks on the region have increased recently and, pointing out the resistance of the guerilla, said: "Even today they think they will achieve results through dozens of attacks by Howitzers, mortars and other heavy weaponry. Despite their intense use of technique, the effective actions carried out by the guerrilla have disrupted the chemistry of the Turkish army. The Guerrilla has shown that they are strong and prepared enough to fight colonialism under any circumstances. We will continue to respond with new actions in the future as well."