Thirteen Turkish soldiers killed in Heftanin and Çukurca
The HPG published a four-day review of their actions against the Turkish army in Heftanin and Çukurca. According to the balance, thirteen Turkish military personnel were killed between July 2 and 5.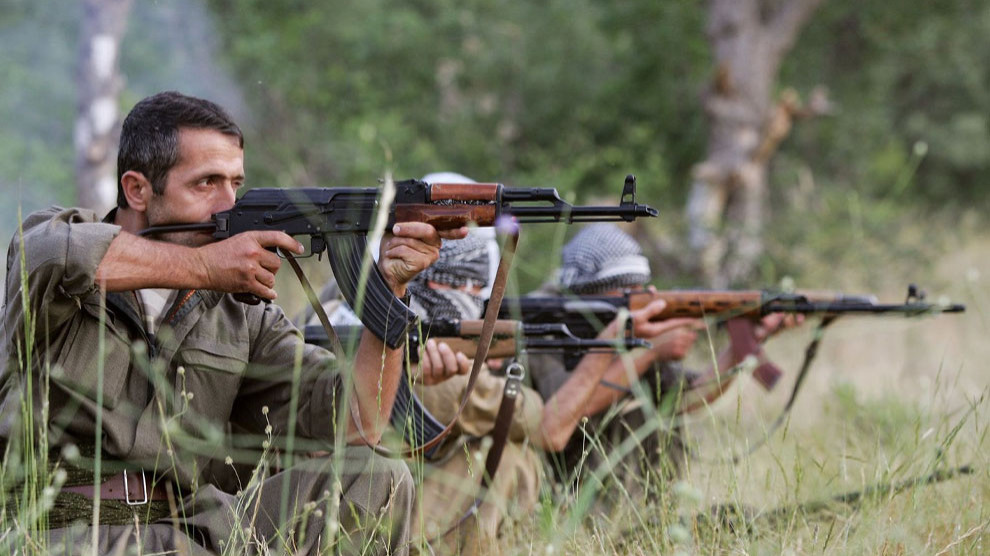 The People's Defence Forces (HPG) Press Office has published a four-day review of their actions against the Turkish army in the region of Heftanin in Southern Kurdistan as well as the neighbouring district of Çukurca in Hakkari province in Northern Kurdistan. In the balance sheet published on Sunday, the HPG announced details about their actions in the period between 2 and 5 July:
"On July 2 at 9 p.m. and on July 4 at 2.30 p.m., two soldiers were shot dead by our sniper units that targeted the enemy army on Hill Şehîd Bêrîvan.
On 3 July at 12.30 p.m. and on 4 July at 10.30 a.m. and 3 p.m., snipers of the women's guerrilla force YJA Star hit the occupying forces in the area around Hill Tunelê in the Şeşdara region. Three enemy soldiers were killed during the action series.
On the night of Sunday (July 5) our forces carried out an action on an enemy unit on Hill Dupişk. The soldiers were effectively placed under fire from three sides. Four of them were killed.
Between 6 and 7 o'clock our forces again targeted the occupying forces on Hill Dupişk. An enemy unit was fired upon intensively. How many soldiers were killed and injured could not be determined."
YJA Star action in Çukurca
The HPG further reported that YJA-Star guerrillas also hit the Turkish soldiers on Hill Sor in Çukurca early this morning. The statement said: "All positions and shelters in enemy territory have been put under heavy fire, two positions and one A4 heavy machine gun have been destroyed. The death of four soldiers was ascertained. Following the action, the combat area was arbitrarily bombarded with mortar and artillery."
Air raids on Medya Defense Zones
The air raids of the Turkish army on the Medya Defense Zones in Southern Kurdistan were continued again on Saturday. According to HPG, fighter jets carried out attacks on Dirê area in Avashin region, Derare area in Metina region and Goşine and Kolit areas in Xakurke region. There were no losses to the guerrillas.