Three Kurdish kolbars froze to death in Rojhilat
Three Kurdish kolbars lost their lives in Piranshahr, East Kurdistan.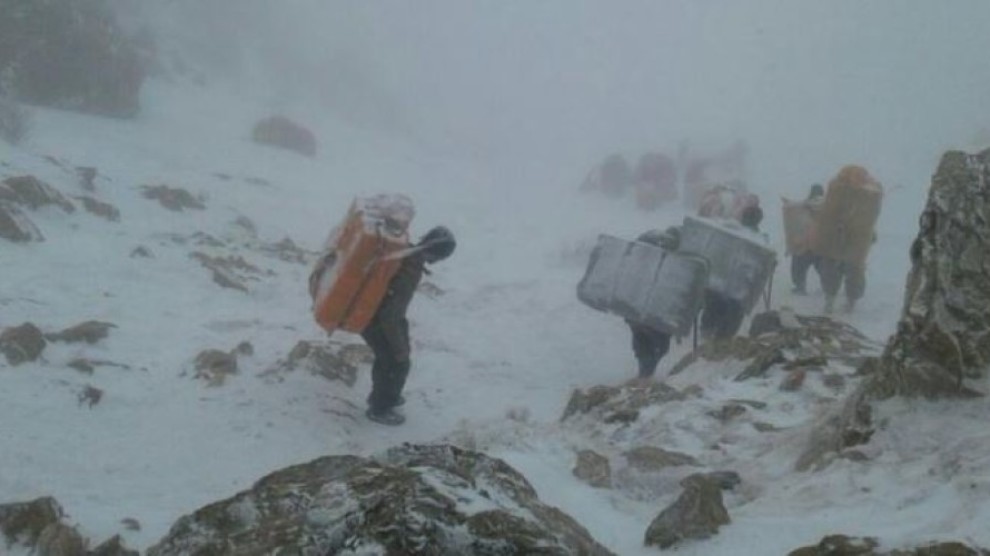 Kolbars who earn a living by carrying load at the border between South (Bashur) and East (Rojhilat) Kurdistan are challenging severe conditions.
According to the Kolbar News, a group of 5 kolbars was affected by a massive cold front in Piranshahr region of Urmia province in Rojhilat on Tuesday evening.
Three of the kolbars lost their lives because of the weather conditions and two others were rescued in an injured state.
The slain kolbars are reported to be Hüseyin Şemzade, Sîrwan Muhammed and Yusuf Desturî.
The injured kolbars have been taken under treatment at Piranshahr Hospital.