Trees cut down and road paved with asphalt for military construction in Şırnak
The Turkish state cut down trees to construct a military tower in the village of Hesena in the Silopi district of Şırnak. The road was paved with asphalt afterwards.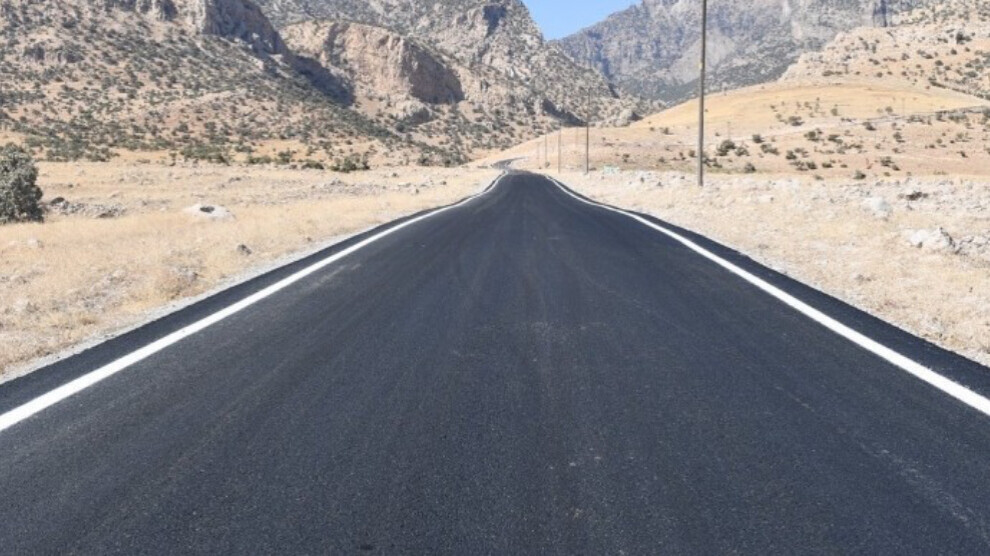 A huge number of trees have been cut down since July in the village of Hesena on the slopes of Mount Cudi, in the Şırnak province of North Kurdistan.
In parallel, a military tower was built for soldiers and guards in the area. After the construction of the tower was completed, the rough road was paved with asphalt.
The 10-kilometer village road, which had long not been repaired, was maintained by the Şırnak Special Provincial Administration Directorate of Road Maintenance and Transportation in a remarkably short time.
The village of Hesena, populated by Syriacs, was forcibly evacuated by the Turkish state in the notorious 1990s for "security" reasons and the Syriac residents of the village were forced to migrate to European countries.
The ban on the village continued until the beginning of the 2000s. Following the lifting of the ban, some Syriacs returned home and started rebuilding their village.