Trial against Roboski families opened in Uludere
The opening of the case against Roboski families who held commemoration events for their relatives killed by Turkish airstrikes was held today.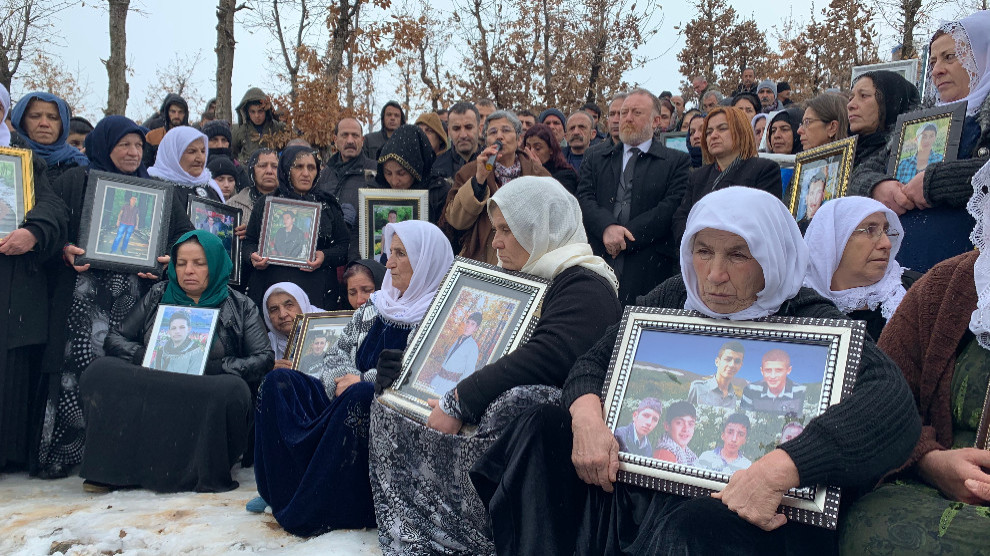 In 2015 families of those murdered in Turkish airstrikes in Roboski organised an event to commemorate the victims of the massacre. Sixteen relatives were sued with "making propaganda for an illegal organisation."
Today, Tufan Saydam, Semire Encü, Sevcan Encu, Berivan Encu, Cihan Encu, Muhsin Yakut, Hanım Encu, Aysel Encu, Heybet Encu and Selcan Encu attended the opening of the trial held at Uludere Criminal Court of First Instance.
The hearing was followed by Ferhat Encu, a former MP from the Peoples' Democratic Party (HDP) who lost a brother and many relatives in the massacre.
Lawyers said that this court case is actually an attempt to take revenge on the dead.
The lawyers also reminded that Haci Lokman Birlik was killed and dragged around by a panzer. "Dragging a body behind a panzer is not a crime while it is a crime to participate in the commemoration of people killed by the state."
The court decided to issue a warrant to forcibly bring Cahide Encü and Ayaz Encü to the hearing.
The first hearing of the case against 16 people will be held at Şırnak Court on 13 January.