Turkish air raid kills a civilian in South Kurdistan
The occupant Turkish state's genocidal attacks against the Kurdish people continue in various parts of Kurdistan.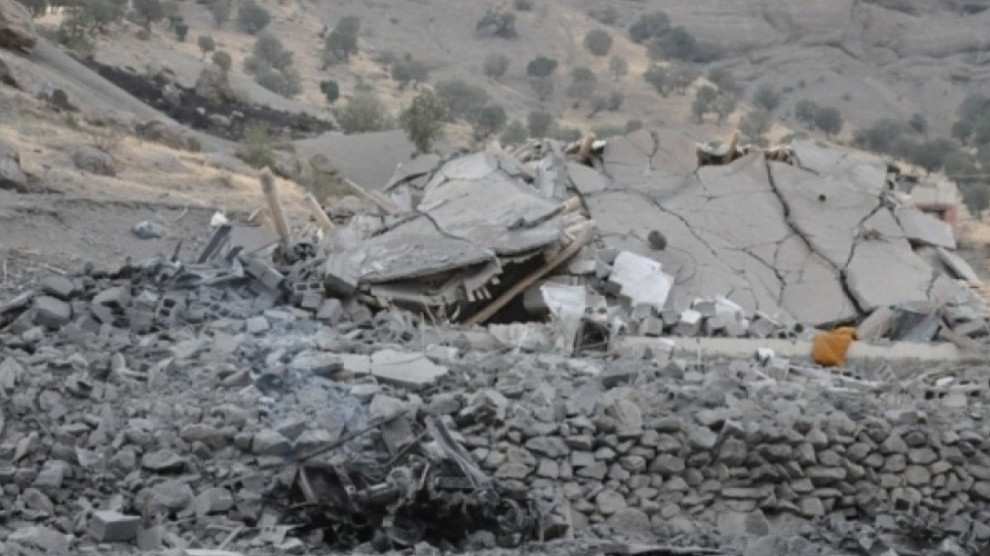 The Press Office of the People's Defense Forces (HPG-BIM) released a statement detailing the latest attacks carried out by the Turkish army against the Medya Defense Zones in southern Kurdistan, northern Iraq.
According to the statement, Turkish jets bombed the Martyr Diren area in Avashin region on February 26, the vicinity of Yekmale village in Metina region and the vicinity of Shikeftiya village in Gare region on February 27.
On February 26, Turkish jets struck a civilian car in Sida village of Zap region at 16:00, killing a civilian named Xelil İbrahim Sidani who came from the Sheladize town.
HPG-BIM stated that Turkish attacks deliberately targeted civilians who were working in their fields in the Sida village.
"This occupant mindset, which has repeatedly massacred civilians, aims to intimidate the local people and cow them into submission by means of these attacks. Our people living in this region have been targeted again and again and dozens of civilians have been massacred as a result. It is the primary duty of Kurdistan guerrilla to bring this mindset, which only deems the Kurds worthy of death, to account. It must be known that our massacred people will be avenged," the statement said.
HPG offered their condolences to the family of Xelil İbrahim Sidani and the patriotic people of Kurdistan, and reiterated their promise to keep the memory of martyrs alive by crowning their struggle with victory.